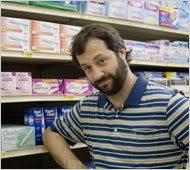 Current unimpeachable king of comedy Judd Apatow is on a roll, yes? His unassailable track record includes, "Freaks & Geeks, "Anchorman," "The 40-Year-Old Virgin" and this summer's impending "Knocked Up" and "Superbad" look to make him all the more untouchable (he also has "Walk Hard" starring John C. Reily as a washed-up rock star and "The Pineapple Express" on deck for next year).

However, not everybody is down with the comedic Midas-touch man. One person in particular who may have issue is underdog champion and former writer "Freaks & Geeks" writer Mike White who has gone to carve out his own niche in Hollywood writing sweet-natured loser vehicles like "Chuck & Buck," "The School of Rock," "Nacho Libre" and his directorial debut, "Year of the Dog."

White thinks Apatow's boy's club is becoming a little insensitive and calls out their skewering of women and gays.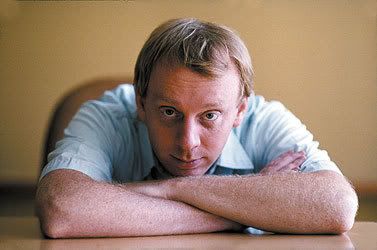 "To me, I definitely stand in the corner of wanting to give voice to the bullied, and not the bully. Here's where comedy is catharsis for people who are picked on. There's a strain in Knocked Up where you sort of feel like something's changed a little bit. My sense of it is that because those guys are idiosyncratic-looking, their perception is that they're still the underdogs. But there is something about the spirit of the thing, that comes under the guise of comedy, where — it's weird. At some point it starts feeling like comedy of the bullies, rather than the bullied."

Could White be on to something? Does this mean no writing assignments on "Zohan" or "Forgetting Sarah Marshall"? What do underdog's do once they break-out of their indie ghetto's and become mainstream? A tricky line that Apatow and company will have to think about when their soon-to-be mega-hits are released later this summer.