- Indiana Jones Lego is all the rage with the kids. [MTVMovies]
- Meanwhile, yes, Jim Broadbent -- who Indiana Jones fans know and cherish from his work in kitchen-sink Mike Leigh dramas - will star in Indy 4 as some type of professor. The fans are beside themselves. [Variety]

- Samuel L. Jackson to play cigar-chomping, eye-patch-wearing government badass Nick Fury in the Iron Man movie? [AICN]
It would make sense considering Jackson has already let Marvel use his likeness for the Ultimate Marvel version of the character.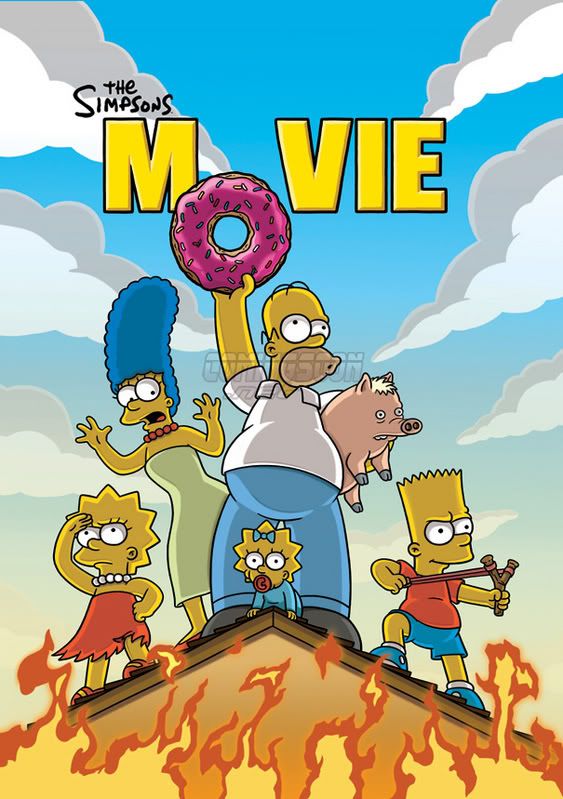 - As a last ditch attempt to coax people into theaters, the Simpson movie unveils a new poster that reveals nothing. [ComingSoon]
Former HBO chief helps the Sex In the City movie crawl closer to horrible reality. [Variety]
Is it a horror or a comedic tale? Wes Craven is suing his neighbor Pauly Shore for a alleged water damage seeping into his home. Oh leaky, Pauly. [Yahoo]
- The real-life Optimus Prime and Megatron face off. [UGO]
- Office nerd John Krasinski is flattered you'd even consider him for the Fletch role. [MTVMovies]
- Remember the whole meta-narrative pomo fiasco with J.T. Leroy? Well the movie based on his/her "life" – both the fake druggy prostitute version and the Malkovich-styled meta real one – are both on hold due to litigious squabbles. [New York Times]

- After years in woebegone exile, classic '80s horror comedy, "Monster Squad" is finally coming back to DVD. This guy to the right is super excited.