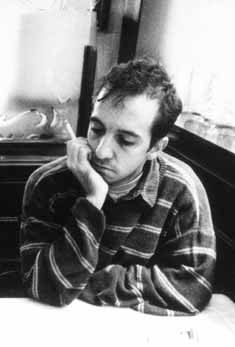 News arrived in our inboxes the other day that the long-awaited Magnetic Fields disc (the follow-up to 2004's I) had been pushed back to early 2008. Originally scheduled to come out in spring of this year (yeah, that passed), we were slightly disappointed to hear our favorite diminutive curmudgeon Stephin Merritt wouldn't be releasing a record this year (well, at least not from this project).

This unfortunate series of events made us reminisce on Merritt's excellent contributions to the world of film (well obviously, we needed some excuse).

Pieces of April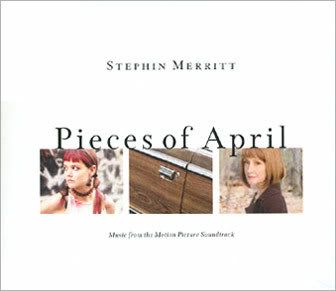 Yes, it stars Katie Holmes as a faux LES hipster with a bad manic panic dye job, but it's seriously an underrated film and Merritt's tunes can't help infuse the movie with a pathos it otherwise might be missing (The final sequence in stills to Merritt's "One April Day" is seriously heartbreaking). While the soundtrack did mostly recycle classic Magnetic Fields songs ("Luckiest Guy On The Lower East Side," plus two 6ths tracks.), it did contain four new Merritt compositions.


Eban & Charley
Merritt scores this film all on his own (no side-project assistance) and it draws heavily on musique concrète (simple repetitive notes, clicking and clacking toy sounds), but does contain a few characteristic ballads ("Maria, Maria, Maria" and "Little Ukulele").

Shall We Dance

Merritt has nothing to do with this thing other than penning the romantic materpiece, "The Book of Love" – certified Magnetic Fields devotee Peter Gabriel has the distinction of butchering the song with overblown dramatics for the soundtrack.

Tarnation
We admit to never having seen this digital video first-person art-monologue. While no Merritt songs actually appear on the soundtrack, he's listed as one of the 3 composers on the film, which means he likely contributed about two minutes of ambient score.

A few other films have used Merritt's music (the titular indie, "The Book of Love" has actress Frances O'Connor actually singing the eponymous tune in the film and also uses the track "Nothing Matters When We're Dancing"), but the aforementioned films are the only major active Merritt contributions.

Download: Stephin Merritt - "One April Day"
Download: Magnetic Fields - "All I Want To Know"
Download: Peter Gabriel - "The Book of Love"
Download: Stephin Merritt - "This Little Ukulele"
Download: Stephin Merritt - "Maria Maria Maria"