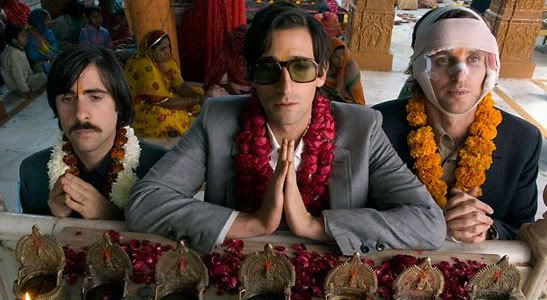 Now that's a good coup. Apple Gorilla Vs. Bear has scooped us all with has the trailer for "The Darjeeling Limited." The trailer is supposed to appear this upcoming weekend in front of "Once" and other indie-centric films, but GVsB Apple has beaten all to the punch. The trailer utilizes one of Anderson's faves, The Kinks', "This Time Tomorrow" and "Strangers" (both from the album Lola vs Powerman And The Moneygoround). This means we're going to have to turn around our "If I Were Wes Anderson" soundtrack series playlist right quick like.

Update: I'm slightly wrong, Apple trailers got the "Darjeeling' first look, but props to GVsB to for noticing right quick and finding the 'Time' mp3.



As we mentioned over the weekend, the film will be using music from the films of Satyajit Ray and Merchant Ivory, and the use of the Kinks in the trailer is hopeful for British Invasion fans, but that doesn't necessarily mean there's going to be a wide spectrum of pop music in the film. Then again it doesn't mean there won't be either. Dare to speculate. Either way, it appears that longtime composer Mark Mothersbaugh isn't contributing to the film this time if the movie poster and trailer credits are any indication.


Will It Be Good This Time?
There's been a lot of finger pointing and blame at Anderson's last and much-maligned feature, 'The Life Aquatic' which fans generally agree is his weakest work to date (Steely Dan agree too). Slate went so far as to posit whether Owen Wilson's absence as a co-writer on the film was the reason the film failed (Wilson, busy being a movie star was unavailable, Anderson instead collaborated with "Squid and the Whale" writer/director Noah Baumbach) and as far fetched as that sounds on the outset (that surfer blond dude?), they make a very strong argument (they call their "headbutting" collaboration sort-of akin to the genius of Lennon and McCartney). But the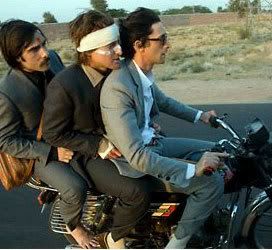 erudite Baumbach is no slouch either. Written by Anderson, Roman Coppola and Jason Schwartzman this time, script reviews of this film have been unfavorable (though the script in questions seems to have changed greatly) and one early review called it Anderson's most "surreal" film to date.

Either way, we'll all find out soon; September 29 is not that far away.