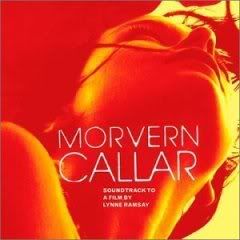 Without giving away anything that's not already in the Netflix synopsis, the gist of Morvern Callar is this: Movern Callar (Samantha Morton) comes home to discover her live-in author boyfriend has committed suicide. He exits this mortal coil with a cryptic note that doesn't explain his intentions, but does leave her a mixtape that becomes the oblique soundtrack for making sense of her now decimated life. He also leaves a novel which she appropriates and its potential kicks off a peripatetic and hedonistic voyage.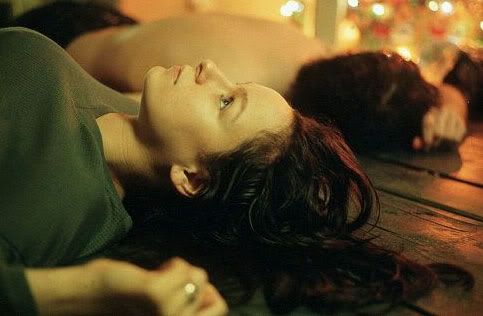 The soundtrack, which includes a lot exquisitely disaffected and disembodied tracks by Aphex Twin, Can, Former-Can founder Holger Czukay, Broadcast, Stereolab, Lee "Scratch" Perry, the Velvet Underground and many other achingly tasteful choices, acts as the aural fog and haze in which Morton wanders through struggling to find a larger life meaning. There's a dreamlike, almost-hallucinogenic tone to the film and the abstract songs underpin this eerie mood.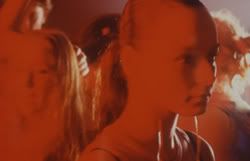 The mixtapes in the original book are longer and their are 3 of them. They look like this (obviously director Lynne Ramsay takes some artistic license, but the Can influence sticks):

Mixtape 1
Last Exit - Straw Dog
Last Exit - You got me rockin'
Last Exit - Take cover
Last Exit - Ma Rainey
Last Exit - Crack butter
Last Exit - Panzer be bop
Miles Davis - Great expectations
Sonny Sharrock - Dick dogs
Ronald Shannon Jackson and the Decoding Society - Undressing
Luciano Berio - Visage
Miles Davis - Pharaoh's dance
Ronald Shannon Jackson - Taboo
Challenge to manhood
Bill Laswell - Assassin

Mixtape 2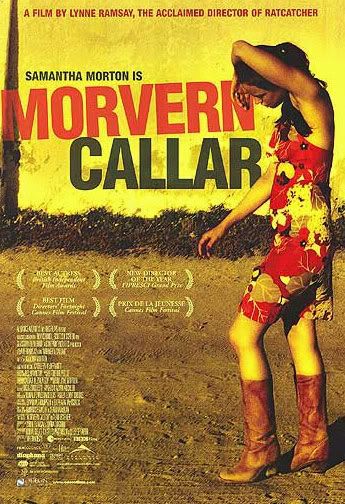 Salif Keita - Nyanafin
Les Tetes Brulees et Zanzibar - Essignan
This Mortal Coil - Anorther Day
The Ink Spots - Up a lazy river
Cocteau Twins - Blue bell knoll
Material - Disappearing
Can - Future days
Holger Czukay - Persian love
Can - Pinch
Can - Sing swan song
Can - Vitamin C
Can - Soup
Can - I'm so green
Can - Spoon

Mixtape 3 - Sunshine Mix
Czukay Wobble Liebezeit - Full circle
Zawinul - The harvest
PM Dawn - So on & so on
Can - Pauper's daughter & I
Scritti Politti - A little knowledge
Neville Brothers - With god on our side
Robert Calvert - Ejection
Hardware - 500 years
Keziah Jones - Free your soul
Daniel Lanois - Still water
Spirit - Topango windows
John McCormack - Come my beloved
James Chance - Roving eye
Hunters & Collectors - Dog
Leisure Process - A way you'll never be
Update: My friend reminds me that Callar director Lynne Ramsay directed the Doves video for "Black and White Town." What is she up to next? According to the often unreliable Wikipedia, an adaptation of the novel "We Need to Talk About Kevin."

Download: Can - "Spoon"
Download: Aphex Twin - "Goon Gumpas"
Download: Holger Czukay - "Cool In The Pool"
Download: Broadcast - "You Can Fall"
*obviously this post has nothing to do with Independence day, sorry. I'm not very thematic, see yesterday's post.