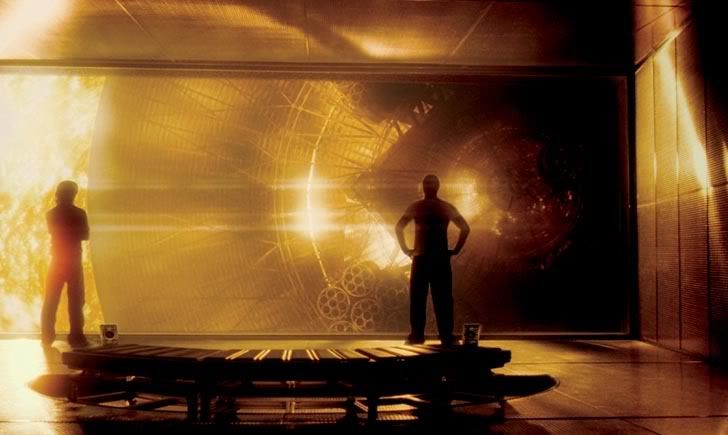 This is hopefully our last post about "Sunshine." With a silly promo ad on our site, (alas we can't even whore ourselves out for pay if we wanted), I'm sure it's going to feel like we're schilling for Pepsi, or jizzing fanboys of the worst kind, but the film was honestly phenomenal.

Director Danny Boyle's work bares the stamp of the auteur – a unique style that displays a filmmakers individualism– yet his inimitable characteristic is that he has no one signature -- he is an eclectic, free-wheeling force of nature that has tackled horror ("28 Days Later"), thrillers ("Shallow Grave"), children's films ("Millions"), junkie dramedies ("Trainspotting"), romantic comedies ("A Life Less Ordinary")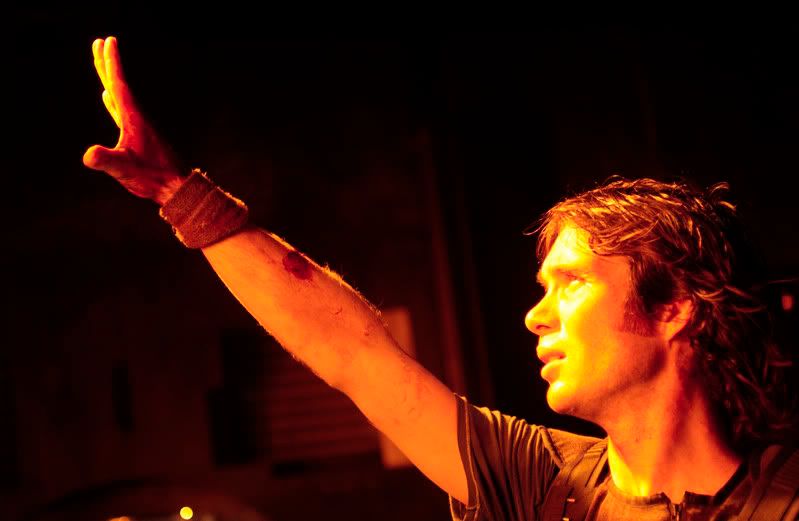 and essentially made short work of any genre he ever met.

If there's one unifying style to his work, it's his sense of purpose and urgency. All of Boyle's films have an intense, kinetic energy and sense of immediacy; and his metaphysical sci-fi drama "Sunshine" is absolutely no different and is near ruthless in effortless execution.

Written by Boyle's longtime writing partner Alex Garland, "Sunshine's" premise is simple: It's some 50 years into the future and the sun is dying. A group of physicists, astronauts, mathematicians and experts of every kind are sent on the second mission (portentously titled the Icarus) to deliver and detonate a monstrous mega-ton bomb into the heart in the sun in hopes of re-creating another big bang effect and restarting the star.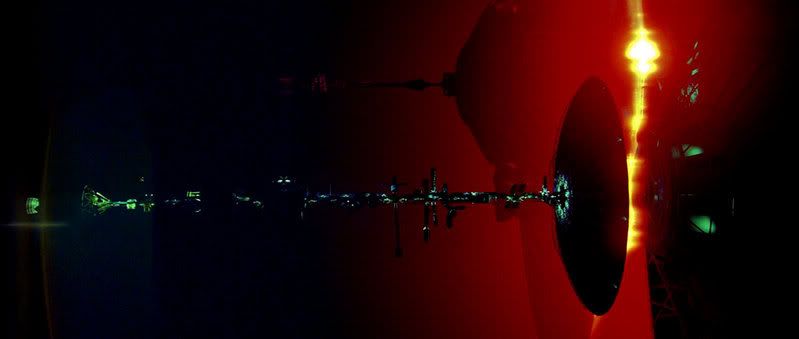 This dim premise may be reminiscent of "Armageddon," but there are no Bruce Willis' to be found in Boyle's heady version of sci-fi and references here are grander, interior landscapes like "2001: A Space Odyssey" and "Solaris" and to a lesser extent, "Alien."* (The Hal-like Icarus 2 computer voice is eerily reminiscent of '2001' and an obvious nod by the filmmakers).

Instead of a simple, sci-fi technological Star Trek fixer upper, what follows is head-trip that is, haunting, near psychedelic and grand on an existential scale. While Garland consulted with physicists to imagine the unthinkable idea of and logistics of even nearing the sun, the film never becomes bogged down in techspeak and in fact, what soon emerges are deeper questions of the Sun and it's greater symbolism as the ultimate force of life. Throughout the sun looms like a hypnotic drug an idol that the crew periodically come to worship on a rapturous level.

As harrowing conflicts arise (both tangential and abstract) the international crew quickly becomes fractured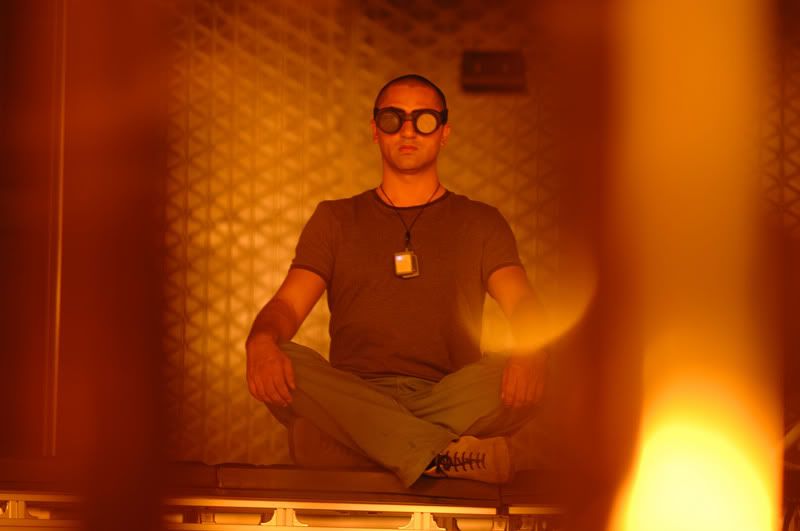 by its insistent humanity, moral dilemmas and their non-negotiable mission to save Planet Earth. Well aware that the preceding mission failed in a shroud of mystery, the crew becomes unhinges and falls psychologically falls apart with the looming awareness that they are on a suicide mission of certain doom.

This is where things become extremely tense, gut-wrenchingly taut and without revealing too much, too much to bear and grasp for everyone involved.

The music - a collaboration between Boyle favorite John Murphy and electronic duo Underworld - is a sublime Brian Eno-esque score of heavenly, radiant beauty and then conversely a terrifying rush of thrilling, dread and impending fate.


Much of "Sunshine's" profundity is conveyed by its absolutely breathtaking visual effects. Both the cast and audience are constantly reminded of the Sun's awe-inducing magnitude and the fact that you are a rare witness to the creator of all life – the closest physical manifestation to God that there is.

As the film reaches its logical climax, it becomes a profound and viscerally overwhelming experience of transcendent radiance. I was literally shellshocked . [A+]

*Film "critics" are a unique specimen. After the film's conclusion when obvious shades of Kubrick and Tarkovsky pervaded the air two sanctioned movie geeks said to one another, "So, kinda like "Event Horizon" meets the "Core," huh?" The other bespectacled writer responded, "Oh yeah, exactly," and I proceeded to weep for all humanity; a mere nuclear payload would never save this doomed generation.

Watch: Underworld - "Peggy Sussed" (in the film's credits)
Watch: I Am Kloot - "Avenue Of Hope" (in the "Sunshine" trailer ).