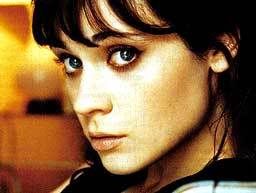 You may recall hearing about "The Go-Getter" film and accompanying soundtrack earlier this year. A parental death begats a road trip story, the film stars Lou Taylor Pucci (the breakout star of "Thumbsucker"), Zooey Deschanel, Jena Malone and has been scored by sensitive Merge alt-folkie M.Ward (who also has a cameo in the film as one of Pucci's friends).

Directed by Martin Hynes (the writer of "Stealing Harvard"), the film premiered at this past Sundance in February and the production is still chasing a distributor, but hopefully it will be out before the end of the year. The soundtrack will also contain songs by Elliott Smith and the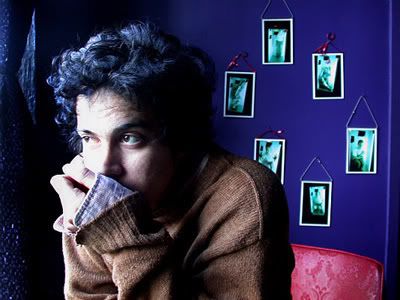 Replacements.

Both female leads have been venturing into singing world of late - Deschanel has a cabaret act with Samantha Shelton called If All the Stars Were Pretty Babies and is working on an album with assistance from Ward; Malone recorded a '7 inch earlier this year has been done some recent touring. So it's fitting that the "The Go Getter" soundtrack culminates with Deschanel and Ward dueting on a cover of Richard and Linda Thompson's "When I Get to the Border."

We offer both versions below (and be forewarned, some rather dubious quality video clips of the aforementioned singers)

Download: M. Ward w/ Zooey Deschanel - "When I Get To The Border"
Download: Richard and Linda Thompson - "When I Get To The Border"
Watch: Jena Malone and the Bloodstains at Joe's Pub in New York
Watch: M. Ward and Zooey Deschanel at Sundance
Watch: Sundance interview and clips of "The Go-Getter"