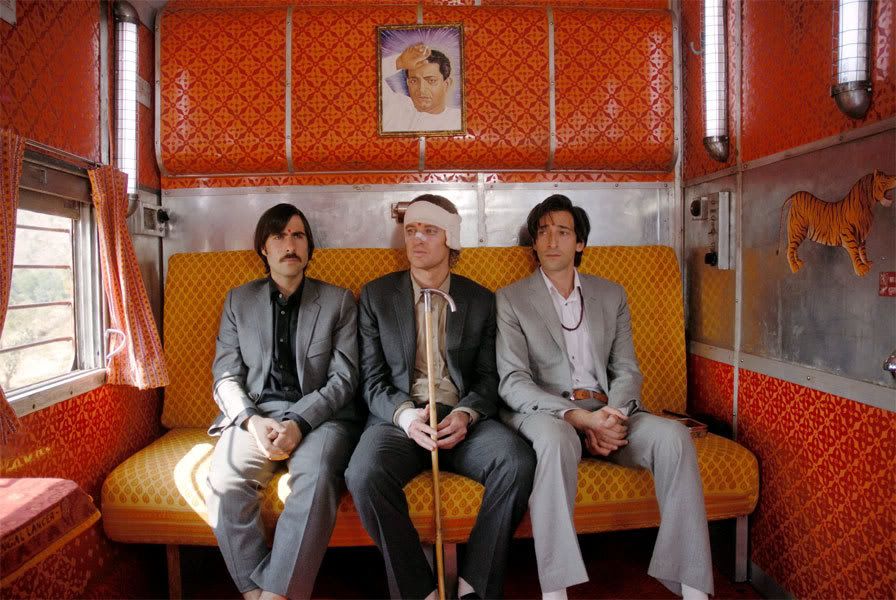 The lucky bloggers at Rolling Stone caught a sneak preview of Wes Anderson's "The Darjeeling Limited" and as the soundtrack race heat up, they've revealed some of the pop music in the film's soundtrack.

So this is your chance to look away, if like us, you prefer to be pleasantly surprised by Anderson's music choices (oh well). As one might have suspected, The Kinks' Powerman songs already heard in the film's trailer are incorporated in the movie as well as another Ray Davies track from Lola versus Powerman and the Money-Go-Round, Part One, "Powerman."

Other tracks used in the 5th Anderson film is the 1969 hit "Where Do You Go To (My Lovely)" by mostly one hit wonder, British folk singer, Peter Sarstedt, the classic impressionist piano piece, "Claire De Lune," by Debussy and - after skipping one film (no mick and keef in 'Aquatic') - the Rolling Stones are back with Out Of Our Heads' "Play With Fire" (only the U.S. version mind you)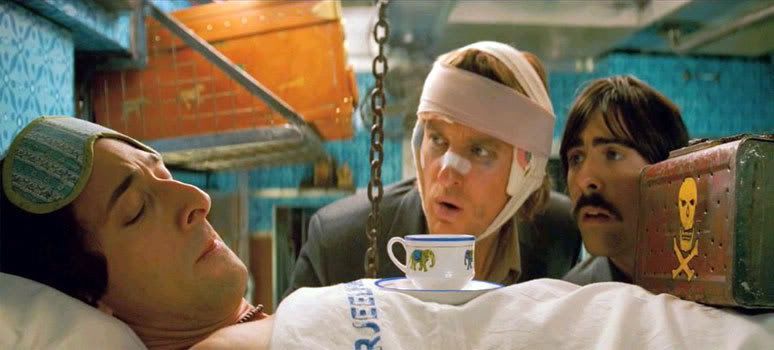 The RS blog says the Stones song is the most "stunning" piece of music in the film and is used in a "particularly poignant slow camera pan," but doesn't mention the context. The closing credits perhaps? We all know Wes is so fond of his slow-motion endings scored to a classic-rock hit.

They also noted that the soundtrack made less of an overall impact on them compared to the music in "The Royal Tenenbaums" did, but this might be a nice change. After all, Anderson's later films - as many have complained - were becoming a little too similar and and perhaps less of a reliance on pop music as an emotional shortcut can be a good thing. From the outset, this film did sound different. As we mentioned earlier today, change is on the horizon for Wes, his longtime composer, Mark Mothersbaugh did not compose music for "The Darjeeling Limited." RS also doesn't mention any of the Indian music scores from the films of Satyajit Ray and Merchant Ivory and our hunch is, without any disrespect, it's not really their bag, if you will.


We're also happy to report our upcoming If I Were Wes Anderson soundtrack series playlist is done, so we won't be swayed by this news (insert smiley). Look for that soon, plus an upcoming Wes retrospective.

Meanwhile, "The Darjeeling Limited" has been chosen to close the upcoming London film festival.

Download: The Kinks - "Powerman"
Download: The Rolling Stones - "Play With Fire"
Download: Peter Sarstedt - Where Do You Go to My Lovely"
Download: Claude Debussy - "Claire De Lune"