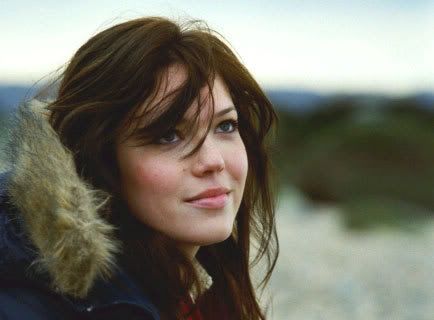 What a nice surprise "Dedication" was. The cynical (us, sometimes), may have seen this as another "Garden State," but there's no emo man-child finding his way through life, nor is there a spoiled brat declaring, "this band will change your life" (and thank Christ for that).

Billy Crudup stars as Henry, an extremely fucked-up, pathologically OCD children's story writer. The always fantastic Tom Wilkinson plays Rudy his long-time friend, father figure and illustrator. And Mandy Moore (Lucy) gets assigned the job of salvaging the multi-million dollar children's book that the duo have created in time for its Christmas deadline, after unforseen circumstances undo their partnership.


The amazing Bob Balaban plays the deliciously cold children's book publisher and threatens a lawsuit on Crudup's character if the book isn't turned around, meanwhile bribing Moore to put up with his cruel and rough comportment. Crudup pulls off yet another incredible and mannered performance, Wilkinson and Balaban are impeccable as usual and Moore is a revelation (though yes, she was great in "Saved" too).

"She has a real grounded side to her that I knew if I could capitalize on it, it would be very valuable to the movie. She came in and just wowed me, she was just so present. You needed that for someone who was playing against someone who was so frenetic," director Justin Theroux ("Muholland Drive") told Coming Soon.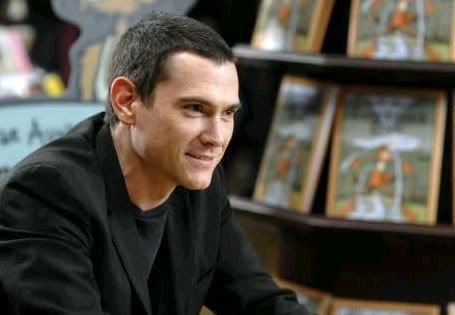 Amazingly, "Dedication" pulls no punches. Crudup's character is cruel and genuinely unlikable, Moore comes from familial insanity herself and their relationship is always tenuous at best. "I'm not sure if their relationship is going to last two years or two days after we leave them," the director told Time Out New York. "Henry comes around, but he's still got problems. Personally, I like that you're not sure what happens to them. To me, that makes it a lot more interesting than just another happily-ever-after movie."

Musically, Pitchfork kids might have felt indie co-option from the outset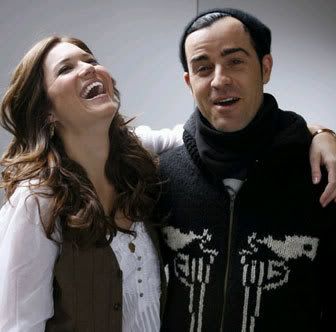 (though they're more than happy to report about it), but the musical choices aren't indie for indie's sake. Main musicians, Deerhoof's arrhythmic and disjointed rhythms and vocals are essentially Crudup's character's theme - underscoring his nervous and anxious state of mind.

"Anyone who has a good Ipod playlist can come up with song to put in a movie," director Justin Theroux said knowingly. "My rule was, if you believe a particular song is good and it jives with the emotional life of the character, go for it. The soundtrack to Lucy's [Mandy Moore] life is the Cat Power. Henry's [Crudup] inner life has a Deerhoof soundtrack" (Chan Marshall's "Metal Heart" and "Back Of Your Head" - both Moon Pix songs - follow Moore around).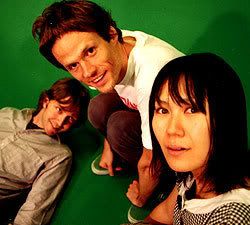 The Lighting Bolt songs, "Forcefield," and "Ride The Sky" also perfectly add to the unjointed sense of equilbrium and add elements of comedy to Crudup's fix-the-disaster-he's made chaos. Four Deerhoof songs are featured on the soundtrack, but ten Deerhoof songs in total appear in the film, plus they worked with composer Ed Shearmur to write brief snippets of musical cues that are sometimes noisy and un-syncopated and sometimes lovely electronic twinkling compositions (* the 10 tracks and other details will be listed in the comments section for those that care).

"I was very nervous to meet [Theroux]," Mandy Moore told MTV thinking there was no way in hell she was going to actually get the part. I read [the script] and I was like, "Wow, this is very well-written, and Billy [Crudup]'s attached and Tom [Wilkinson]'s attached. They would never consider someone like me to be a part of this movie." I think I met with Justin just kind of thinking, "Congratulations, man. Good luck with this!"

You've certainly seen "Dedication" before, the idea is certainly not new, and the movie does tend to dissolve into typical rom-com near the end, but the sharp, unforgiving writing, and deft performances give it a new spin and make it wholly un-Braff-like (and c'mon, that at least is saying something). "Dedication" opens August 24 and then goes wide September 14.

Read: Deerhoof Score New Mandy Moore Movie; No Really...
Download: Joanna Newsom - "Bridges And Ballons"
Download: Strokes - Ask Me Anything
Listen: Lightning Bolt - "Forcefield"
Listen: Lighting Bolt - Ride The Skies
Download: Cat Power - "Metal Heart"
Download: Au Revoir Simone "Stay Golden"