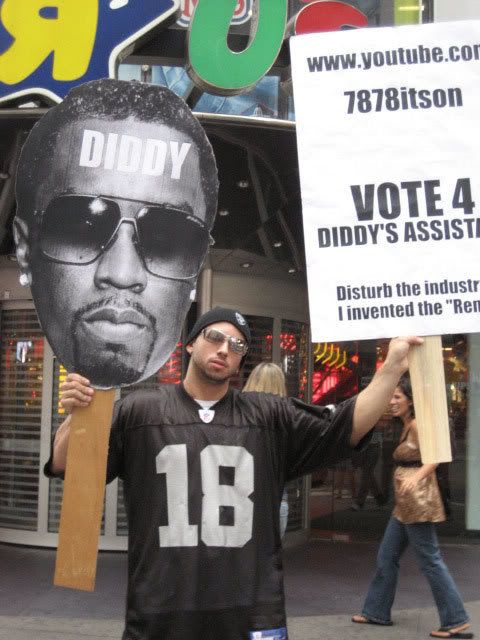 Sean Combs' continuing search to find an assistant stupid enough to work under his tyrannical ways is getting desperate.

This morning before 8 a.m. in Times Square, an underpaid intern was shilling on the streets of New York trying to entice tourists who have no clue what he's talking about to become Diddy's next poor sap, sorry, assistant.

The sign read, "Vote 4 Diddy's assistant. Disturb the Industry. I invented the 'Remix.' " So wait, oh, he's actually trying you to get to vote on his many assistant applications, right?

Well, that's if you count 2 video applications as a lot of candidates to vote from.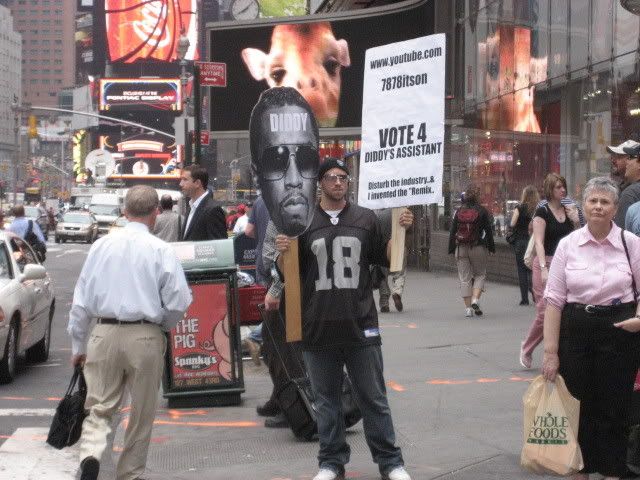 Clearly, Diddy wants more suckers to choose from and this is why he has unpaid interns canvasing the street (We asked him, "you getting paid for this?" and dude responded, "not yet!"

Help a brotha out, would you?