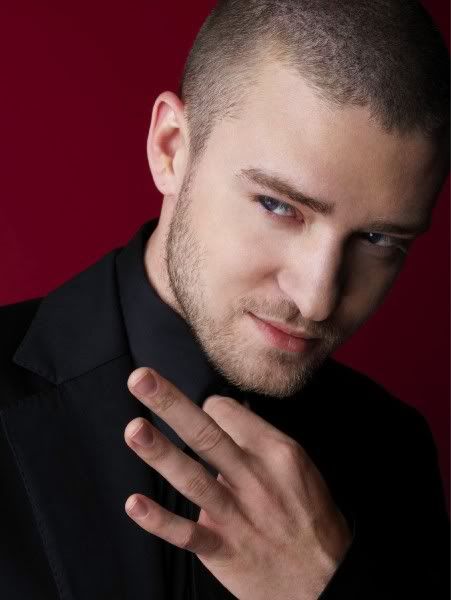 - Justin Timberlake is joining Mike Meyers in the comedy, "The Love Guru." Timberlake will play a hockey player (Canuck Meyers loves his hockey, eh?) who falls in love with Jessica Alba, the wife of a rival player. Meyers, who is now single and who we've seen cavorting with blonde's half his age in Soho, is probably just looking for a wing-man. Timberlake is probably just trying to make the Hollywood notch-on-belt rounds with Alba. [Reuters]

- A bunch of Morrissey obsessives are cobbling a documentary together called, "Passions Just Like Mine." If you want to watch extremely dorky, 16-year-old Latino boys talk about their awkward love for the Mozzer, this documentary is for you. The "trailer" (if one can really have the audacity to call it that) is as riveting as paint drying.

- Once tough, now completely cuddly and harmless Ice Cube is going to star in "Comeback,"a film Fred Durst is negotiating to direct. Sadly, Durst is likely thinking that working with the safe-as-milk Ice Cube is going to curry favor with fans and reclaim his edge. [Variety]

In case you can't get enough Joy Division these days, the imaginatively tilted documentary, "Joy Division," will premiere as part of the "Real to Reel" program at the upcoming Toronto Festival.[Pitchfork]
The Toronto fest's documentary line-up has also added the doc, "Lou Reed's Berlin," by arsty fartsy Julian Schnabel.

File under: going back to the well once too often. Jamie Foxx is going to star in another musical biopic called, "The Soloist," but lolzer jokes aside, it's not another huge icon like Ray Charles. The plot focuses on a "homeless musician with schizophrenia who dreams of playing at Walt Disney Concert Hall." [Hollywood Reporter]

Download: Ice Cube - "Wicked"
Download: Justin Timberlake - "Chop Me Up"
Download: Morrissey - "Hairdresser On Fire"