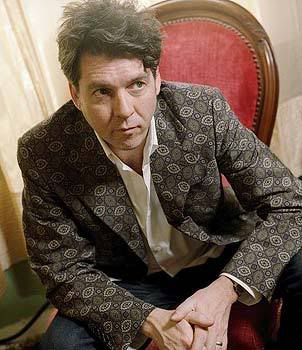 Turns out Sonic Youth's Lee Ranaldo wasn't the only one producing tracks for the Bob Dylan biopic "I'm Not There" soundtrack, but with 34 tracks and over two dozen individual artists recording songs for the album, this would stand to reason (the complete tracklist is here).

Joe Henry, the singer-songwriter who's generally (and condescendingly) noted as being Madonna's brother-in-law produced a bunch of sessions for the album including "I'm Not There" Dylan actor Marcus Carl Franklin's rendition of "When The Ship Comes In" (from The Times They Are A-Changin') Richie Havens' take on "Tombstone Blues" (from Highway 61 Revisited), Ramblin' Jack Elliot's "Just Like Tom Thumb's Blues" cover, Bob Forrest's "Moonshiner" (The Bootleg Series Volumes 1-3) and the pair of tracks recorded by ex X singer-guitarist John Doe.

"It's not hard to do something beautiful when the material's great," Henry told the London Telegraph of producing the "I'm Not There" songs. "I've learned a tremendous amount producing others. When it's not your own persona that you are trying to bear aloft, you are free of the blinders of that kind of vanity, you see the way all kinds of things can work."

Rick Rubin protege George Drakoulias worked with Cat Power & Bob Lanegan on their Dylan tracks. John Agnello produced The Hold Steady track and co-produced the Sonic Youth's version of "I'm Not There." Yo La Tengo stuck to who they know best - their long-time producer and collaborator Roger Moutenot and former Dylan touring multi-instrumentalist David Mansfield co-produced (with Antony) the Antony & The Johnsons' adaptation of "Knockin' On Heaven's Door" (Antony recently said his rendering was "slow and minor").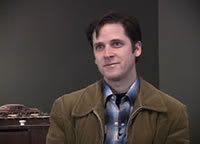 Calexico founder Joey Burns produced the sessions for the songs that his eclectic group acted as backing band for: Iron & Wine, Willie Nelson, My Morning Jacket's Jim James, Charlotte Gainsbourg and Roger McGuinn.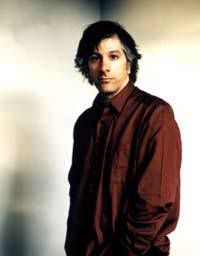 As we previously reported, Ranaldo produced all the sessions with "The Million Dollar Bashers." A supergroup who we first revealed includes the aforementioned Ranaldo, Bob Dylan bassist and live musical director Tony Garnier, Sonic Youth drummer Steve Shelley, ex-Television founder Tom Verlaine, keyboardist John Medeski (from Martin, Medeski and Wood), guitarist Smokey Hormel (onetime Beck player, member of Smokey & Miho) and Wilco avante-guitarist Nels Cline.

The Bashers back plenty of artists on the soundtrack including Eddie Vedder, the Yeah, Yeah, Yeah's Karen O, Stephen Malkmus and Tom Verlaine.

You'll remember that a number of the artists on the soundtrack previously professed their love for Dylan by performing his songs in November 2006 during a benefit for the Music For Youth Project.

And we've learned that while Julianne Moore plays the older version of the Joan Baez character in the film, Canadian actress Fanny La Croix plays the younger version alongside Heath Ledger.

Music Preview
Download: Bob Dylan - "Man In the Long Black Coat" (covered by Mark Lanagen on the soundtrack)
Download: Bob Dylan - "Ring Them Bells" (covered by Sufjan Stevens)
Download: Bob Dylan - "Highway '61" (covered by the Yeah Yeah Yeah's Karen O)