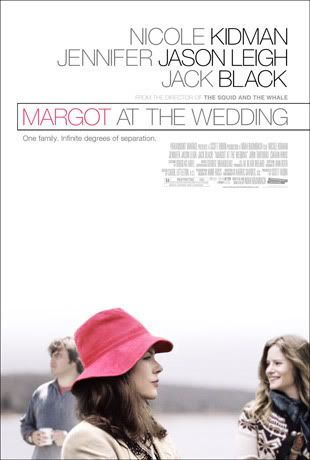 Is Noah Baumbach the new Wes Anderson (especially now since Wes Anderson apparently can't make a decent film)? He's been fetted by the Criterion collection, wrote 'Life Aquatic' with Wes, had his excellent and very-underrated film, "The Squid & The Whale," executive produced by Wes and he's writing with Anderson yet again for their Roald Dahl adaptation of the book, "The Fantastic Mr. Fox."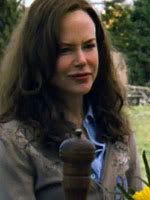 Ok, maybe people realize who Baumbach is, but he's still not fetishized or celebrated as often. One thing that might change that is his new film, "Margot At The Wedding," that has the Entertainment Tonight's of the world interested because of one Nicole Kidman. We'd like to think it's because some of the tasteful choices on the soundtrack (but we would, wouldn't we).

Tentatively due November 13, the soundtrack features Baumbach favorite Blondie ("Sunday's Girl" is used in the 'Margot' trailer and film; he's used their music in many of his films going back to his debut "Kicking & Screaming"), Dinosaur Jr., the dBs, Fleetwood Mac (from their retroactively-christened Pinkerton-like lost step-child record, Tusk), Donovan and recently reissued and re-celebrated obscurist country folkie Karen Dalton.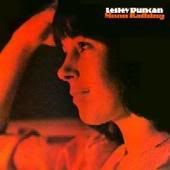 The CD and film also features the more obscure singer-songwriters that Baumbach is obsessed with (see people of the Bert Jansch-ilk) like '7os post-Dylan folkie Steve Forbert, British singer-songwriter and occasional Pink Floyd guest Lesley Duncan, Brooklyn born singer songwriter Evie Sands (covered both Beck and Beth Orton) and New York Anti-folk artist Diane Cluck.

The "Margot At The Wedding" soundtrack is set for a November 15 release date.
(tentative tracklist)
1. Northern Blue – Dean Wareham & Britta Phillips
2. Romeo's Tune – Steve Forbert
3. Genesis – Jorma Kaukonen
4. One Fine Summer Morning – Evie Sands
5. Goin' Down to Laurel – Steve Forbert
6. The Wagon – Dinosaur Jr.
7. Dear Mary – Steve Miller Band
8. See How We Are – X
9. Everything Changes – Lesley Duncan
10. Union City Blue – Blondie
11. You and Me – Alice Cooper
12. Clair – Gilbert O'Sullivan
13. Easy to Be Around – Diane Cluck
14. Nothing is Wrong – The dB's
15. That's All for Everyone – Fleetwood Mac
16. Teen Angel – Donovan
17. Something on Your Mind – Karen Dalton


In October 2005 around the press time for 'Squid,' Baumbach gave Entertainment Weekly an achingly-tasteful list of "12 Albums You Have To Get," and his deep cut list is yet another reason why we love him so. He picks overlooked and fantastic albums by Leonard Cohen - (the pre-Phil Spector-produced New Skin for the Old Ceremony), Bob Dylan (Oh Mercy, one of our personal Dylan favorites with Daniel Lanois), Loudon Wainwright III (Attempted Mustache), John Phillips (The Wolf King of L.A.), Paul McCartney & Linda McCartney's snob ratified album Ram and Gary Higgins retroactively christened folk masterpiece, Red Hash (a favorite of the freak-folk set). Sounds like Baumbach does his shopping at Other Music.

Download: Karen Dalton - "Are You Leaving For The Country"
Download: Fleetwood Mac - "What Makes You Think You're The One" (also from Tusk)
Download: Leonard Cohen - "Take This Longing" (from New Skin for the Old Ceremony)
Download: Gary Higgins - "Cuckoo" (from Red Hash)
Download: John Phillips - "April Anne" (from The Wolf King of L.A.)
Download: Paul McCartney & Linda McCartney - "Ram On" (from Ram)
Download: Bob Dylan - "Most of The Time" (from Oh Mercy)
Watch: Evie Sands - "Any Way You Want Me"

*Oh and note, it's weird that Baumbach is writing a film for Ron Howard, right?