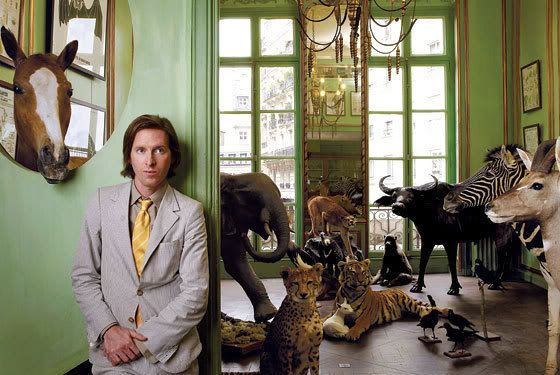 Every 20-something fan of film and music thinks they want to be bff with filmmaker Wes Anderson, but a new, and rather unflattering New York magazine profile on the director makes him sound like an stuffy, annoying, obsessive, OCD-caricature of his films.

In the article, a slightly nervous Anderson quarterbacks the writers thoughts and worries that everyone of his detailed questions is going to be misinterpreted as a hyper-detailed description line straight from one of his scripts.

"Oh God, I bet that's the first line of your piece, isn't it?" Anderson said when asking Jason Schwartzman about his sun glasses. "Wes Anderson, notorious for his attention to detail, carefully observes the black retro sunglasses that the young Schwartzman has pulled from his pocket …" Later, when a breeze picked up during our meal, he turned up the collar on his seersucker suit and again quoted from the article he was writing in his head: "Anderson then pensively turns up the collar of his blazer, pulling it tight around his skinny frame to cover the monogrammed dress shirt underneath …" Pause. Laughter. "I'm sorry, man," he then said. "I'm in a weird mood these days."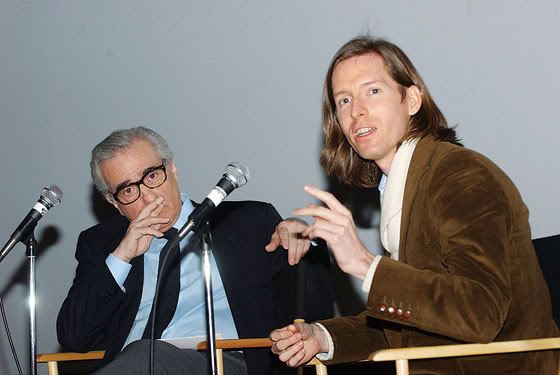 Maybe he's just got pre-release jitters or maybe the writer has an agenda to push, but the entire interview continues in this vein. The writer suggests that living in Wes' world is "claustrophic" and paints him as eccentric as his characters. One part of the profile details Anderson convincing Fox Searchlight to rent him a suite at the Inn at Irving Place, an unmarked hotel on Gramercy Park designed to "re-create an era of faded glamour." Given that Anderson already owned a spacious loft/work space in the East Village, the move seemed like an odd and extravagant one.

Photographer Gregory Crewdson, a friend of Anderson said of the space, "There was the little guy behind the desk, the narrow wooden staircase leading up to the room—it was just perfect. In his films he creates a very particular and unmistakable world, and I guess you could say the same is true in his life."


Other intersting bits in the profile are Wes acknowledgements that 'Life Aquatic' took a critical beating (We just put everything into it, and it kind of, you know, got a bit of a rough ride. I think it's generally thought of as the least loved of all my movies."), his post-'Aquatic' depression from its poor-reception, and his agitation with critics that call his films too quirky or too smart for their own good.

"You know, I've heard that argument a million times, and it's completely uninteresting to me. It's just deadeningly unoriginal. If you have ideas that you think can contribute to a movie, that you think might help you honestly enjoy it more …" He trails off, thinking. "Now I'm sounding bitter, aren't I? Okay, my response to that is that sometimes it hurts my feelings." Another pause. "When they say a movie I make is smarter-than-thou, that the movie is 'too smart for its own good,' as if we're making movies to try to show everybody how great and cool we are … well, that's just not the case. We're trying our hardest to entertain people, to make something people will like, something people will connect with. I don't think there's a great effort to try to make some statement about ourselves, you know?"

Poor Wes. Doesn't seem like he's going to fare much better with "The Darjeeling Limited" (we sadly didn't love it, but we didn't hate it either).


One thing seems for sure: Anderson has classic songs up his sleeve just waiting for the right cinematic moment. "I had a couple of Kinks songs waiting in the wings for years," he recently told the New York Post about 'Darjeeling.' "And now we have three of them all from the same album (Lola versus Powerman and the Money-Go-Round, Part One). And the songs are at the beginning, the middle and the end of the film."

He also told the post that work on his next feature, the stop-motion animation adaptation of Roald Dahl's "The Fantastic Mr. Fox," has been slow-going. "It's taken a long time to get the project together," he told the Post. "Usually animated movies are made by companies with systems in place, and we're just showing up with a script" (Anderson is co-writing once again with 'Life Aquatic' partner Noah Baumbach).

Watch: Wes Anderson's new AT&T commericals.
Watch: Peter Sarstedt - "Where Do You Go To My Lovely" (on British TV)