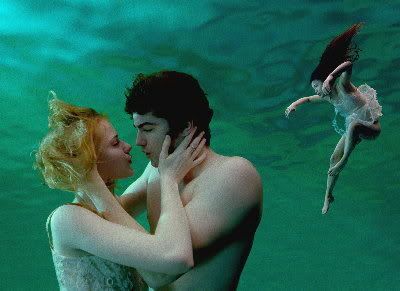 Julie Taymor's paean to the tumultuous '60s via the music of the Beatles - "Across the Universe" - hits theaters this weekend and reviews are decidedly mixed.

In the film, U2's Bono plays the character Dr. Robert in the film and sings "I Am the Walrus" and "Lucy in the Sky With Diamonds." Joe Cocker sings "Come Together" in three different guises--pimp, homeless man and hippie, and Eddie Izzard portrays circus ringleader Mr. Kite rendering "The Benefit Of Mr. Kite."

Time Out New York gave it one star, saying in a field of upcoming music biopics ("Control," "I'm Not There"), "the completely misguided Across the Universe stands out even more as a theme-park travesty."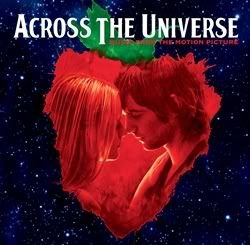 Though Roger Ebert (who's kinda lost his touch in recent years) gave the film a roaring thumbs up. "Here is a bold, beautiful, visually enchanting musical where we walk INTO the theater humming the songs. " Entertainment Weekly called the film, "Goofy, pompous, annoyingly boomer-myopic Fab Four musical," and we gotta say, from the outside that's sure what it looks like.

The Chicago Reader was less forgiving then anyone. "If a bullet hadn't killed John Lennon, this Beatles-scored musical might have," they wrote scathingly.

But decide for yourself, we suppose (although according to AP "experts," Jodie Fosters, "The Brave One" is expected to top the box-office this weekend).

Incidentally, this team of Taymor, Bono and the Edge have a thing for one another. You'll recall the trio are working on a Spiderman musical (No, seriously). According to Interscope, the 'Universe' cast performed on Good Morning America and The Oprah Winfrey Show today (both were obviously pre-taped).

But back to 'Universe,' Beatles songs are so damn good that they can't really be ruined, right? Errrr, yeah...
Incidentally, Vulture has an excellent feature highlighting 10 of their favorite Beatles covers (or at least the ones they could get their hands on).

Download: Bono - "I Am The Walrus"
Download: Rachel Evan Wood - "Blackbird"
Download: Bono - "Lucy In The Sky With Diamonds"