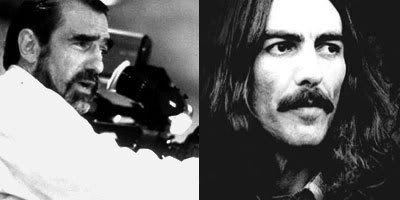 Having already tackled documentaries on Bob Dylan ("No Direction Home") and the Rolling Stones ("Shine a Light" due in 2008), Martin Scorsese looks like he's going to spend the winter of his career eulogizing the classic rock bands of his youth.

Next up for the inimitable Italian-American director is an as-of-yet-untitled documentary on the late quiet Beatle George Harrison.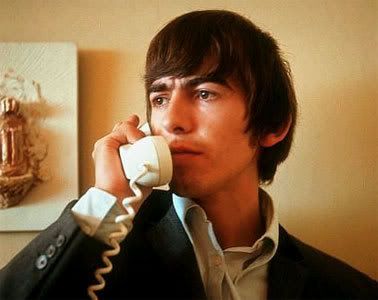 Don't expect the documentary anytime soon, shooting and interviews will take place next year and the film is expected to take a few years to complete. The Harrison estate has opened up their archive to Scorsese and his crew, so there should be many goldmines of unseen footage. Both Paul McCartney and Ringo Starr have agreed to be interviewed for the doc.

"George Harrison's music and his search for spiritual meaning is a story that still resonates today and I'm looking forward to delving deeper," Scorsese said according to Variety.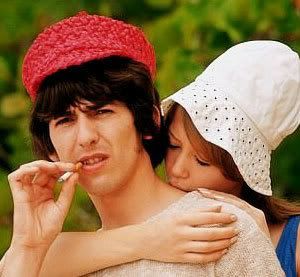 Like "No Direction Home," Scorsese will surely excavate old footage for his documentary so expect clips from "Wonderwall" (the first film Harrison ever scored), Harrison's spearheaded 1971 "The Concert For Bangladesh," "Monterey Pop Festival," "Let It Be" and various other Beatles films, and films that Harrison produced and acted in, "The Rutles: All You Need Is Cash," and "Life of Brian" (Harrison was a big patron of the Monty Python crew and film in general; his Handmade Films production company also financed Python-side player, Terry Gilliam's "Time Bandits").

According to Variety the film will also focus closely on Harrison's "Eastern spiritual pursuits that were central to [his] life" (expect footage of his various trips to India and Asia).

Scorsese will also once again use his "Shine A Light," "No Direction Home" editor David Tedeschi. Harrison's wife, Olivia is also expected to make appearances in the film (she and George famously fought off an attacker that invaded their home and stabbed the Beatle in 1999). "It would have given George great joy to know that Martin Scorsese has agreed to tell his story," she said.
Download: George Harrison - "Guru Vandana" (From "Wonderwall")
Download: George Harrison - "Dark Horse"
Download: George Harrison - "I Live For You"

Watch: George Harrison and Bob Dylan Duet on "If Not For You" at the Concert for Bangladesh

George Harrison "Crackerjack Palace" (from 1976's album Thirty Three & 1/3)

George Harrison takes sitar lessons from Ravi Shankar