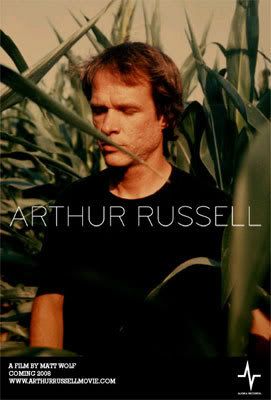 Retroactively celebrated in recent years with the advent of his many reissues, lost disco superstar/downtown NY artiste Arthur Russell continues to get his belated due.

Mostly unknown during his heyday (he died of AIDS-related complications in 1992), the Russell reevaluation began in 2004 with the release of the The World of Arthur Russell, a compilation of his work (which by then was mostly out of print and difficult to find) that made him a critical darling and brought his music to a much larger audience.

So it's only natural that a documentary celebrating his body of work would follow. In progress for two years now, "Arthur Russell" will be completed in January 2008 and then hopes to make the rounds of the film festival circuit (think Sundance, and or the SXSW film festival in March).


We spoke to director Matt Wolf about the film's progress (you can now make a tax-deductible donation toward finishing funds at the film's website) and he told us a DVD release was being planned for late spring, early summer if all went well. The film features appearances by Allen Ginsberg - or rather a statement from him at Arthur's memorial in 1992 which is used throughout the film (Russell moved to San Francisco in the early '70s, and during this West Coast period he began an association with Ginsberg by providing musical accompaniment for many of the poet's performances) . Other testimonials in the film come courtesy of estimable composer Philip Glass, Ernie Brooks of the Modern Lovers, and Jens Lekman. David Mancuso (New York dance pioneer) and David Byrne also make appearance, "but you won't hear from them in interviews," Wolf said.

As for a distributor, it's too early to tell as the film has to hit the film festival circuit first.


"I first heard Arthur's music when the compilations— Calling Out of Context and The World of Arthur Russell--were released in 2003," Wolf said [ed. note: advances came out in 2003, World didn't get into stores until January] "I got so fixated and interested in the music that I contacted Arthur's estate, which happens to be Arthur's former boyfriend Tom Lee, who still lives in the same apartment he shared with Arthur on 12th Street in the East Village. After meeting Tom and beginning to develop the film I really began discovering the full breadth of Arthur's music."

Wolf said it was meeting Russell's partner, Tom Lee that inspired him to make the film and he noted that Russell's family in Iowa were fully onboard. "[Lee's] connection to Arthur and his music seemed so alive and intense that it inspired me to pursue a film that wasn't just music, but also biographical. His parents Chuck and Emily are hugely enthusiastic about Arthur's rediscovery and newfound success."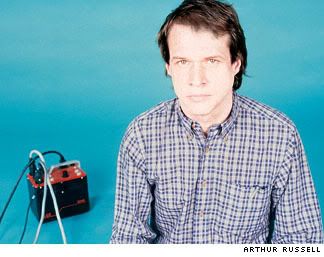 The films soundtrack is always evolving, but the director said he had a bunch of eclectic cuts and some unreleased material: highlights include a duet with Allen Ginsberg called "Ballad of the Lights," a number of unreleased folk songs with Arthur on guitar, a live performance of the cello ballad "Eli," and a cover of Arthur's never before released song "Time to Come Home Now" covered by Mimi Goese formerly of Hugo Largo and now XIX.


"There's also a strong mix of early folk songs made before and under the guise of the band The Flying Hearts (a band that Russell formed in 1974 with Brooks of the Modern Lovers which also included Lari Saltzman, Dave Van Tieghem and later on, Joyce Bowden), as well as Arthur's 24/24 Music, Go Bang, songs from World of Echo, and other contextual music," he said. As for song rights, well this is part of why the soundtrack is constantly "evolving." "Some records are owned by the Estates others are not. It's all part of the process of retracing Arthur's footsteps," the director said.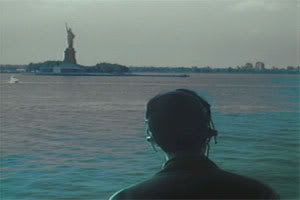 Why has the film taken more than two years to make? Obstacles were a plenty.

"The biggest challenge and obstacle is making a film about somebody who wasn't extensively documented and who isn't alive to speak for themselves," Wolf said. "There are a few moments of Arthur's voice recorded on tape, but we're mostly relying on his family and friends to bring Arthur to life. And of course, getting money to make a movie about a gay buddhist cellist and disco producer who died unrecognized is always a challenge."



In August, Jens Lekman, Joel Gibb (Hidden Cameras), Verity Susman (Electrelane), and Victoria Bergsman (Taken by Trees and Concretes) released 4 Songs by Arthur Russell on Rough Trade. They foursome performed Arthur Russell covers on August 20th in Stockholm at Kulturhuset, where they also showed a sneak peek at the film.

Four Songs by Arthur Russell:
01 Vera November - Our Last Night Together
02 Jens Lekman - A Little Lost
03 Taken by Trees - Make 1, 2
04 Joel Gibb - That's Us / Wild Combination

Download: Arthur Russell - "Our Last Night Together"
Download: Arthur Russell - "She's The Star-I Take This Time"
"Arthur Russell" Trailer