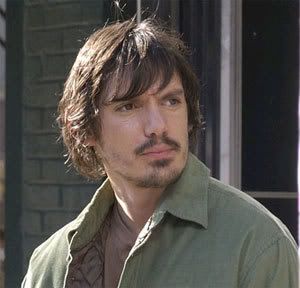 Remember the little cute Amish kid from "Witness," Lukas Haas? Yeah, he's all growed up now and you've surely seen him occasionally act (the Kurt Cobain-sort of-opic, "Last Days" and the underrated "Brick").

Well, Haas is preparing his debut album which he's currently recording and aiming to release it sometime in mid-2008 on the Pulse Recordings label (the release date according to PopWatch).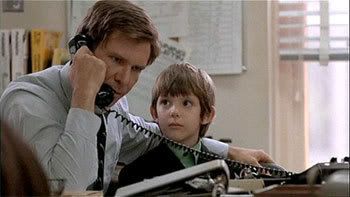 His former-child-star/ now Laurel Canyon-y vibe can be heard over on his myspace page which is currently hosting five very pretty originals and a Beatles' cover of "Mother Nature's Son" (naturally Haas has a picture of himself with Paul McCartney in his myspace photos).

According to his myspace blog posts, the album is going to be produced by Tim Anderson (IMA Robot) and Josh Abraham (Staind and 30 Seconds to Mars - fronted by douchebag and fellow actor Jared Leto).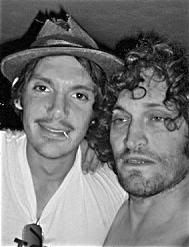 Guests expected to appear on the album are Rilo Kiley's Blake Sennet and Jet drummer/songwriter Chris Cester. There's also studio photos of Ben Harper on his myspace page, so presumably he'll appear on the album as well.

Those with a longterm memory will recall that music isn't exactly new to Haas. He recorded and played an original song in Gus Van Sant's "Last Days" (mentioned above) and played in the band Bunny with fellow actor pal, reprobate Vincent Gallo. They apparently release one album and toured Japan, but info on that disc is scarce online (we gave up, we weren't that interested, sorry).

Watch/Listen: Lukas Haas - "Sweetheart"
Watch: Lukas Haas - "Shooting Star"