"The difference between me and a stalker, is that they don't really love the individual."

Jesus christ, welcome to the creepiest documentary about a pop star ever. "I Think We're Alone Now," the documentary ostensibly about '80s pop teen star Tiffany from the outside, is more like a doc about her scary stalkers - two of them in particular who have been hit with various restraining order over the years and who are both off the fucking reservation. Jesus, this trailer is truely terrifying. These two fruitcake obsessives - one an loser-ish dad in his '50s, the other a freakish intersexed manwoman - are fucking scary. The film
synopsis:

Every celebrity deals with his or her share of obsessed fans. "I Think We're Alone Now" is a documentary that focuses on two individuals, Jeff and Kelly, who claim to be in love with the 80's pop singer Tiffany.
"I Think We're Alone Now" will screen this winter at the 2008 Sundance Slamdance Film Festival.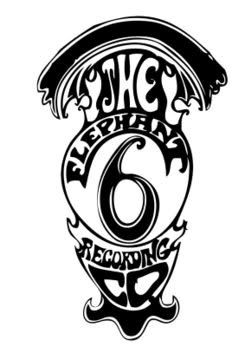 Remember the

Elephant 6 Collective

? The consortium of Athens, Georgia based musicians banded together in the mid '90s to form an unofficial strength-in-numbers co-operative with a proclivity for psychedelic imagery, ramshackle performances, shitty lo-

fi

recordings, nonsensical song titles, surrealistic concepts and a kitchen-sink approach to recording every quirky instrument within grasp. While the communal had no official ties, members of the group would tour together, record on each others albums and for a time, release their records with an Elephant 6 emblem in solidarity of their common artistic goals (though that latter visual imprint was soon dropped; members included

Neutral Milk Hotel, Olivia Tremor Control, Elf Power and Beulah

among others).


Anyhow, back in the day members of the E6 apparently made a film which is now belatedly being released on DVD called "

Major Organ and the Adding Machine

" - named after the semi-mysterious band that apparently was founded by now-famous recluse,

Neutral Milk Hotel

's Jeff

Mangum

and Julian

Koster

(with some contribution from Kevin Barnes (

Of Montreal

) and Will Cullen Hart (

The Circulatory System

,
Olivia Tremor Control
) among many others E6

satellite

members included in the film like
Koster

,

Elf Power'

s Andrew

Rieger

, and all the members of the ridiculously titled

Dixie Blood Mustache

.


What the film is actually

about

is anyone's guess as the trailer is as characteristically absurd and preposterous as you might imagine featuring surrealistic fake bears, a dancing lobster, fake bears and other related nonsense. The

zany

music is typically annoying too.

The DVD and an expanded CD will be out on the Orange Twin label sometime in 2008. Best of luck watching that one (and or actually sitting through the trailer in one sitting).



Trailer:

"I Think We're Alone now"
Trailer:

"Major Organ and the Adding Machine"