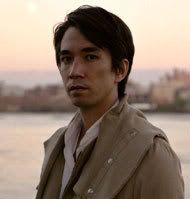 Patrick Daughters is coming up and coming up fast. He's cut his teeth on some amazing videos (namely Feist's "Mushaboom" and her latest, "1234") so how long is it until he's directing Michel Gondry-like feature-length mindfucks? We actually hope he dazzles us with a few more videos before he takes the leap (though he's already done almost all of the Yeah, Yeah, Yeahs videos and clips for the Shins, Bright Eyes and Beck)

Daughters is also the newest member of the prestigious filmmaker's brat-pack the Directors Bureau, whose membership includes founder Roman Coppola, sister Sofia , and Shynola (Radiohead and QOTSA vids) to name a few (a former early member is Mike Mills).

The video is shot all in one take -- all-in-one-shot a la some of the lengthy scenes in "Children of Men" is the new MTV-like, cut, cut, cut.

Feist "1234" (Directed by Patrick Daughters)

*Update: Feist's "My Moon, My Man video (also directed by Daughters) is online.

Check the Feist piece in the New York Times Arts section.
PS. I will kiss the person who can help me figure out how to do the "after the jump," expand and close style format of blogs. This page's info doesn't seem to work (my template has no "style" tags, huh?. Email if you have any tips, please.