The 6th annual Tribeca Film Festival kicks-off next week (April 25-May 6) and there's a ton of interesting music-related films on top of all the regular hoopla (Spider Man 3, Al Gore, Albert Maysles' "Gates" documentary).

Highlights include:
"The Killing of John Lennon"
Directed By: Andrew Piddington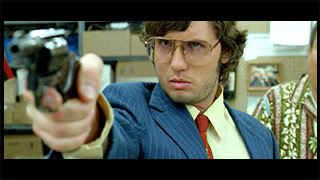 No, this one doesn't have a fat Jared Leto or Lindsay Lohan (that's "Chapter 27," which premiered in January at Sundance, leaked online in March and apparently still has no regular release date) and is a U.K. production (meaning no well-known American stars, probably for the best). This one is about, duh, Mark David Chapman and the days leading up to his shooting of John Lennon. Lines are lifted verbatim from Chapman's own journal and the lead is supposed to give a chilling and eerie performance (as opposed to a cheerful and upbeat one just in case you were unsure).
Download: John Lennon - "I Don't Want To Face It" (mp3) Yeah, we're tasteful, sue us.

"Pete Seeger: The Power of Song"
Directed By: Jim Brown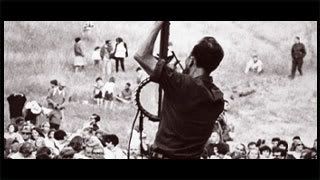 Musicologist, O.G. political folkie and friend of Martin Luther King, Jr., Woody Guthrie, and Cesar Chavez, Pete Seeger was so bad-ass he was blacklisted during the uptight and totalitarian McCarthy-era. Admired by cats like Bob Dylan and Bruce Springsteen, the film attempts to give a "social history through the life of one of this country's most compelling forces for change and, arguably, the most significant folk artist of our time."

"The Education of Charlie Banks"
Directed by Fred Durst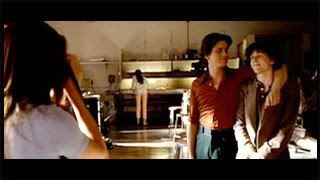 Fred Durst's directorial debut a highlight? Well, Jesse Eisenberg ("The Squid & The Whale") stars in it, so that's a plus and there's also the gleeful high probability of seeing Durst fail again. Or not, maybe he finally gets his career back on track, stranger things have happened. No word on the soundtrack yet (hopefully no Limp Bizkit songs), but the movie is a coming-of-age tale about a old friend turned thug who returns town and f-s things up for the young protagonist.

"Scott Walker - 30 Century Man"
Directed By: Stephen Kijak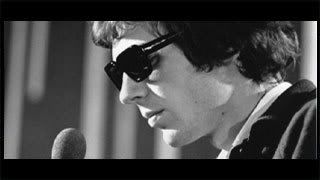 We blogger'ed about this Scott Walker film already; we're super psyched. If you don't know Mr. Walker, run, don't walk to the nearest store and buy everything; namely his first-four albums. Walker is a dark, romantic figures and one of rock's most enigmatic. Don't believe us, listen to the legion of bold-faced names that appear in the film giving rapturous testimonials (people like David Bowie - also an executive producer, Radiohead, Jarvis Cocker, Brian Eno and many more).
Download: The Walker Brothers "The Electrician" (mp3)

Other highlights include, DJ Spooky's "Rebirth of a Nation," film remix/deconstruction of D.W Griffith's super-bigoted, super-historically seminal (from a pioneering technical perspective), "Birth of a Nation." This meta-theorist reinterpretation features new visual material and and a re-worked score performed by the most excellent Kronos Quartet. The break-dancing documentary, "Planet B-Boy," the politically-charged Iraqi-Kurd, "Half Moon," the self-explanatory, "Autism: The Musical," the Warhol/Factory related documentary "A Walk Into the Sea" and half-true, half-imagined mockumentary, "The True Legend of Tony Vilar."