As you may have noticed, we've posted a little less in the last few days because we've been sick (boo). When you're out of the action for even a second, it's hard to stay on top of it all, so anyhow, a bunch of stuff we've been tracking and or trying to keep our eyes on.

"Violence in my films is shown as it really is. The suffering of a victim. The viewer comes to see what it means to act violently — that's why the films are often experienced as painful." - "Painful" can generally be an understatement when it comes to the films of Michael Haneke. The Times calls the heady Austrian philosophical director the "minister of fear," and it's a pretty apt title considering the misanthropic filmmaker might be the most psychologically disturbing and impacting director working in cinema today. If you don't know his works, from "Code Unknown," to 2006's much-heralded "Caché," you might just get to know him in this year early 2008 when his American-ified remake of his own 1997 home invasion film, "Funny Games" hits theaters. [New York Times]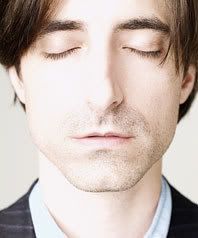 "It's funny, but in a really scathing, brutal way. Just to see people so exposed, and the undoing that happens, the destruction that ensues. It all could happen over the course of a breakfast. It's that way in families." - Jennifer-Jason Leigh praises "Margot at The Wedding's" script which she is wont to do since the writer and director is her husband Noah Baumbach, but she honestly did love how the film 's cruelty rises out of real human life behavior. Leigh and Baumbach made a pact before filming began that if they ever got in to a disagreement, they would never show it onset, but for all their worried planning, they never once had a fight. [New York Magazine]

Ambitious and dark director Darren Aronofsky - who recently made his own commentary for "The Fountain" available on his website after the studio declined his offer to include it on their release of the DVD - has traded Matt Damon for Brad Pitt in his upcoming film, "The Fighter," which will also co-star Mark Wahlberg. Aronofsky is currently writing the boxing drama about Boston fighter "Irish" Mickey Ward and his unlikely path to become world lightweight champion. What about the directors take on Noah's Ark or the ballet film, "Black Swan"? Guess those will have to wait. [Variety]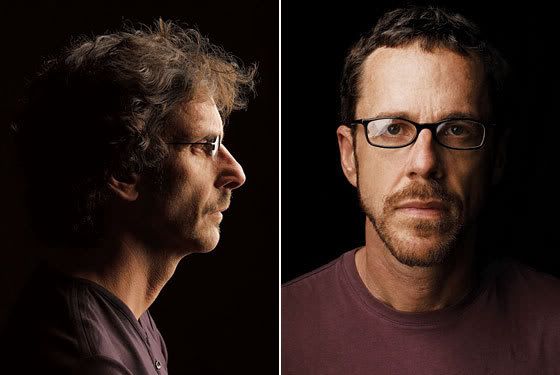 "Topics are incredibly unimportant to them—it's structure and style and words. If you ask them for their priorities, they'll tell you script, editing, coverage, and lighting." - Former Coen Brothers cinematographer turned director Barry Sonnefeld once about the quirky and inimitable sibling producer/directing duo. But with their upcoming, somber and violent "No Country For Old Men," are the Coen brothers finally letting go a little bit? [New York]

"The subject matter is quite scary to me because it talks about female sexual psychology which is never [i have never] read in Chinese literature. We never know what women get from sex in the history of [Chinese] literature." - Ang Lee was sort of scared shitless of the topics and explicit sexuality he had to face in creating his latest film, "Lust Caution," which comes wrapped in a dreaded NC17 rating. The film opens up in limited release this weekend. [New York Times]

We've written about many of the films in our fall preview, but Time Out New York does a great distillation of the greatest hits in the 45th annual New York Film Festival that opens tonight. We're still interested in Abel Ferrara's stripper-ploitation film, "Go Go Tales" and Brian DePalma's Iraq screed "Redacted," (two we have yet to see), but be forewarned, we thought Lee Chang-dong's "Secret Sunshine," was miserable and without any redemptive qualities. [Time Out New York]

One of the all time greats, Francoise Truffaut's "The 400 Blows" is playing in repertory cinemas around the country. "The originality of 'The 400 Blows' lies in its willingness to trot along to the quotidian rhythms of a boy's life," writes the New York Times.


"This is the autumn of Casey Affleck. His career is really going to blow up." - With two star-making roles in "Gone Baby Gone" and "The Assassination of Jesse James," big brother Ben Affleck might be boasting about his little brother for good reason. Both films are generating Oscar talk for the coming-into-his-own young actor. [New York]

"Owen Wilson is doing really well. I sort of like to protect his privacy, 'cause I feel like it's his own thing. But he's a really good friend of mine. He's an incredible guy, and I wish him as everybody does, all the best." - Ben Stiller talks about his good friend Owen on Oprah. [MTV]

Are we too NY-centric? Very-likely. Feel free to contribute, we're looking for one or two good men and women to enlist into the Playlist fold.