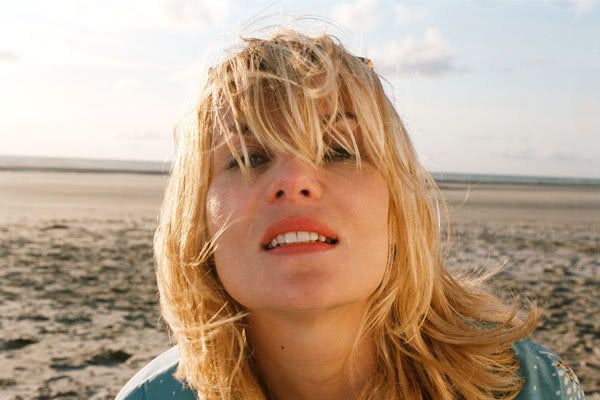 In this week's installment of Oscar Watch 2007 (a constantly evolving game of shoots and ladders) Julian Schnabel's "The Diving Bell & The Butterfly" just increased its chance as an Oscar nod marginally. The film won the audience award for best feature film at the recent AFI 2007 fest and this fest creates a lot of buzz for journalists. To remind you, Schnabel directed ("Basquiat" and "Before Night Falls") and the story for the film is adapted from the memoir by ex-French Elle editor Jean-Dominique Bauby who at 42 suffered a debilitating stroke that left him entirely paralyzed save for his left eye. He learned how to communicate via a blinking method with his eye and painstakingly wrote an entire memoir about his "trapped-in syndrome" experience dying from pneumonia about a week after the book was published. The film is imaginatively told, extremely moving, powerful and gorgeous to look at.


Much of 'Diving Bell' is told in a claustrophobic POV shot by frequent Steven Spielberg cinematographer Janusz Kaminski and is breathtakingly beautiful and inventively shot. There's no doubt in our minds he has already earned himself a Best Cinematographer nomination already. The film stars "Munich" actors Mathieu Amalric and Marie-Josée Croze plus Schanbel's hot trophy wife Olatz Lopez Garmendia and onetime model and Roman Polanski's wife Emmanuelle Seigner (pictured atop).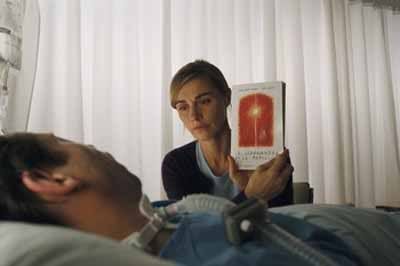 It is easily one of the best films of the year (currently for us this field includes 'Butterfly,' "Persepolis," "I'm Not There" and "Margot At The Wedding").

France has already nominated "Persepolis" as their Oscar choice, which is a smart move (it's fantastic), but hopefully 'Butterfly' like "Life is Beautifull" a few years earlier, is good enough to transcend the Best Foreign Film ghetto and earn a regular best picture nod. Schnabel won the Best Directing prize at this years Cannes Film Festival for 'Diving Bell' and he claims the film was supposed to win the coveted Palm d'Or for Best Picture, but says politics fucked him over.

Update: Although, according to this Hollywood Reporter article, 'Butterfly,' and Ang Lee's "Lust, Caution" have been disqualified for Oscar eligibly, at least in their respective foreign language film categories , but like we said, in the case of 'Butterfly,' this doesn't matter, France has already chosen 'Persepolis,' but hopefully the best picture slot is still an option (kinda nebulous from this article).