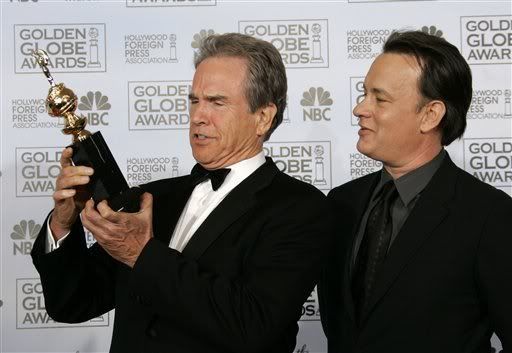 The future of a Golden Globes broadcast is in doubt thanks to the writer's strike. The prospect of actors not showing up to face picket lines of 3,000 + writers could easily dissuade A-list talent from showing up according to, well, everybody.

With the writer's labor strike, now in its eighth week, stars, organizers, talent agencies and Hollywood exces are looking over their shoulders checking the temperature and seeing if showing up to the event could be a career-killer (or at least gain them negative scab-like press for a few weeks).

Jorge Camara, president of the Hollywood Foreign Press Association, assured folks recently that the show will go on. However, Jeff Hermanson, strike coordinator for the Writers Guild of America West and the Writers Guild of America East, was still promising a showdown in full-force next to the red carpet if celebrities dare show up.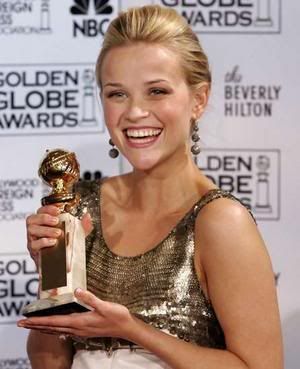 According to the New York Times:

Panicked at the prospect of having to confront strikers as they walk up the red carpet, celebrities have sent what Hollywood publicity executives describe as a near-unanimous signal: If striking writers show up, the stars will not.
So far, NBC still plans to go ahead and broadcast the show, but so far, no one wants to comment on the record. The same plight
could
befall the Oscars if the strike isn't resolved by then, although organizers have already boldly claimed the show will go on (yet who will write their jokes?). However, the Independent Spirit awards are safe.
The Writers Guild of America is allowing its members to work for the show honoring independent films because the producers of the Spirit Awards asked for permission before the strike began.

Will our annual Golden Globes party actually happen? Stay tuned. Oh, and if the Globes aren't telecast, that doesn't mean the awards won't go out. We'll just all hear of the winners via the wires the next day.