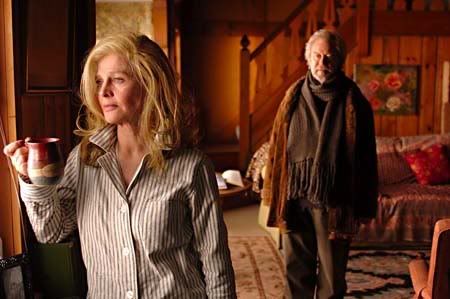 Never in our wildest dreams did we think we'd blog about a kd Lang song. It's nothing personal, we don't necessarily dislike her, but then again, we didn't think she was our cup of tea.

Let's rewind a bit. In our attempts to see all the critically acclaimed and championed films of 2007 we finally got around to seeing "Away From Her," the astonishing directorial debut of Canadian actress Sarah Polley that starred seminal British beauty Julie Christie as woman slipping into the early stages of Alzheimer's. It's fantastically handled with a lot of grace and an assured hand by Polley - a first-time feature filmmaker to boot.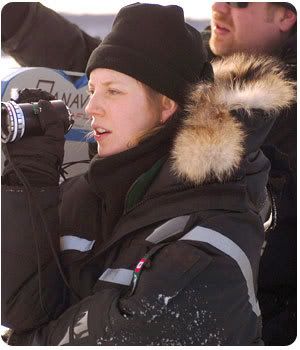 The score by Jonathan Goldsmith is stellar, beautiful and plaintive and there's something about kd Lang's cover of Neil Young's "Helpless" that slays us (the film also uses Young's "Harvest Moon" and songs by the Strap-Ons, Matthew Brown and Bach compositions transposed ambiently by Goldsmith). It's certainly not going to win us any cred points with the three hipsters that read our site, but perhaps the soccer-mom contingent that's always posting on the "PS I Love You" story will be happy.

Yes, it's kind of melodramatic and almost over-the-top in a Celine Dion kind of way, but when that line, "There is a town in North Ontario..." begins it gets us almost choked up (the film is set in Ontario as well, a place we know all too well). It's schmaltzy, but also elevating and sublime. Check out all those Canadian connections (Polley, Lang, Young).

More people need to see this film. At least Christie is a good lock for an Oscar nomination (and maybe an Oscar win). That'll surely help. The trailer uses a great song by Ray LaMontagne ("Be Here Now").
Download: kd Lang - "Helpless"
Download: Jonathan Goldsmith - "Marnie's Theme"
Trailer: "Away From Her"