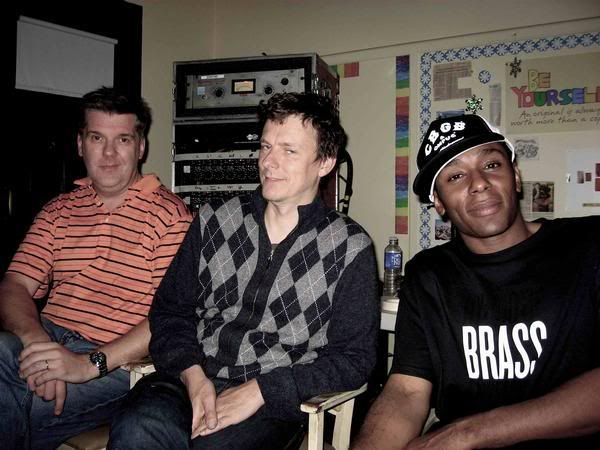 We told you Michel Gondry and composer Jean-Michel Bernard would be performing songs from the "Be Kind Rewind" soundtrack (which features a lot of Fats Waller songs) at Sundance later this month.

Well, the concert has a date now and it's Sunday January 20 at the Sundance House at the Kimball Art Center in Park City. Patti Smith and Brooklyn's the Everyother Brothers will be there as well (there's also rumors that U2 will be playing Sundance at some point - makes sense considering their 3D movie will debut there).


But will 'Rewind' star Mos Def be there to perform with Gondry?

Gondry is currently making the rounds at Apple Store appearances to promote 'Rewind' and at the San Francisco event, Gondry tried to cox Mos into coming to do press at Sundance by promising he would direct a music video for the rap artist for free.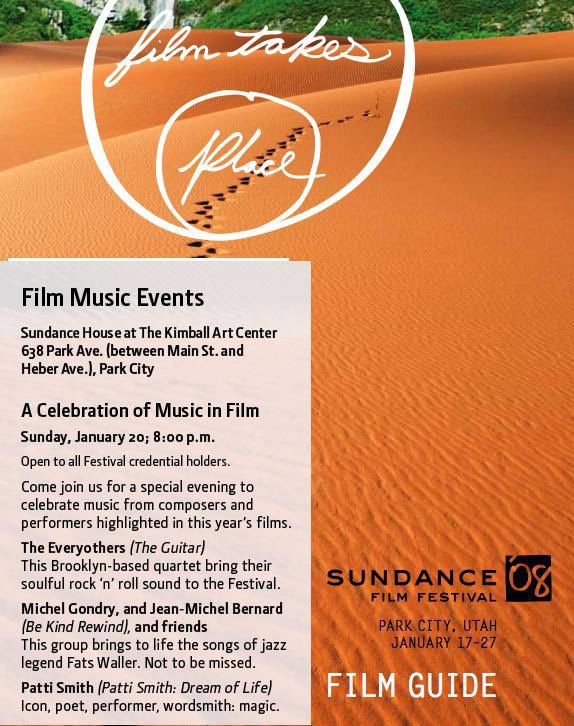 Gondry's New York's Apple in-store appearance is tomorrow January 11. We've interviewed the French director a bunch of times, so we can't say we'll be there (love him and all, but...).

Gondry's next movie is apparently going to be "The Return of The Ice Kings," about kids that invent water that makes you hear music. The "Be Kind Rewind" soundtrack comes out January 22. Mos Def's next film will apparently be "Next Day Air" from the creators of "Friday."