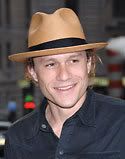 Yeah, weird choice of words. What else are we gonna say? So yesterday US Weekly reported that "The Imaginarium of Dr. Parssanus" - the last film that Heath Ledger worked on before he died - had been shut down.

And it has been, at least temporarily according to Variety. But it remains unclear whether the Terry Gilliam directed film remains shuttered for good. Or at least, it seem there are a few options studios are trying to explore:

"Parnassus" has three options: Replace Ledger in the role, shoot around him or shut down the production entirely. The insurance company will likely determine which option the producers take.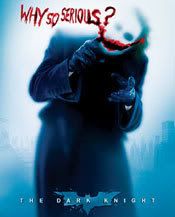 Meanwhile, Warner Bros. is trying to figure out how to rejigger their "

The Dark Knight

" campaign which focuses heavily on the ghoulish and psychotic

Joker

played by Ledger.

Another film project that's obviously not going to happen now is Ledger's directorial debut - an adaptation of the

Walter Tevis

novel "

The Queen's Gambit

," with British writer-producer Allan Scott. The lead female role of a young chess prodigy had been offered to

Ellen Page

. Gilliam had recently been lauding his actor's film talents. "He's watching everything, and he's going to be a much better director than I will ever be."