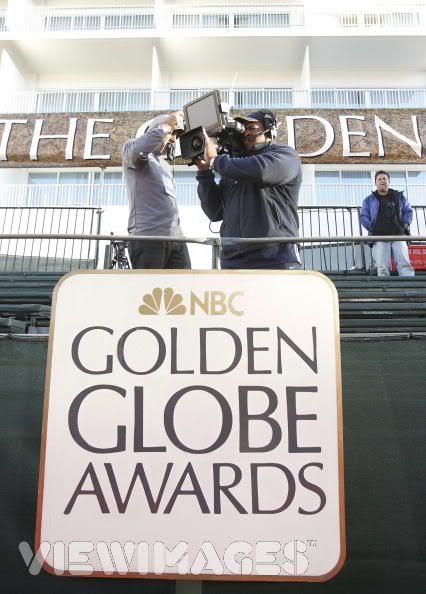 The Golden Globes are certainly going to be extra boring this year. There's obviously no ceremony this year and the whole thing is happening just as a news conference telecast (and the broadcast is no longer exclusive to NBC - thank god, we don't have to sit through Nancy O'Dell and that insufferable hack Billy Bush of "Access Hollywood" who are scheduled to be the peacock's hosts.)

The Hollywood Foreign Press are also know-nothing hacks, so we're not going to give this shitty show anymore overvalued-importance by giving out our predictions, but we will be living blogging from tomorrow's show (or blogging during the show, whatever) to at least make as much fun of it as we can.

So yeah, the 65th Annual Golden Globes Announcement airs tomorrow night (Sunday January 13) at 9 p.m. EST on various channels. If you're not tuning in to the sure-to-be embarrassing, train-wreck show, come visit us for the sort-of play-by-play (or at least as much as we can stomach). And yeah, don't expect us to cover TV stuff cause we won't.

"Atonement" is the favorite or at least has the most nominations with seven, but it probably doesn't stand a chance outside of the Globes. According to NBC, new interviews with Globe nominees, including "Juno"'s Ellen Page, Hairspray's Nikki Blonsky and "Atonement"s James McAvoy, will be featured from 7-9 p.m. at some kind of NBC pre-funk thing.

Ugh. So far this pre-show is just godawful. Maybe we'll just post the winners.