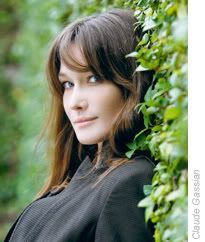 - Fomer model Carli Bruni is trying to launch her solo music career in the U.S. . New York-based label Downtown Records will release No Promises on February 19. This is her first stateside release, but her debut album was released in 2002 and was sung in French. Called an "elegant" record, Promises is said to have shades of French ingenues such as Francoise Hardy, Jane Birkin and Madeleine Peyroux. The album already released in Europe has sold over 400,000 copies. [Reuters]

- The chances of seeing rapper

Common

as the

Green Lantern

in the "

Justice League

" film are now slim to none now that producers have wisely put the brakes on the film. Our bet (and hope) is we never really hear from this dubious project again (kinda like the ill-conceived '

Batman Vs. Superman

'

debacle from a few years back). [Entertainment Weekly]


- Missy Elliott, Flo-Rida w/T-Pain, Cassie, Yung-Joc, Plies

and

Akon

will all make appearances on the "
Step Up 2 the Streets
" soundtrack that comes out February 5. 'Streets' is the sequel to the

immensely popular blockbuster smash

"

Step Up.

" Everyone remembers that classic, right? [Billboard]

- The upcoming
documentary about legendary modern composer
Phillip
Glass,
"A Portrait of Philip in Twelve Parts

," will feature interviews with

Martin Scorsese

and estimable documentarian

Errol Morris

(Glass scored Morris' breakthrough doc, "

The Thin Blue Line

" among others). The film is due in April. [Paste]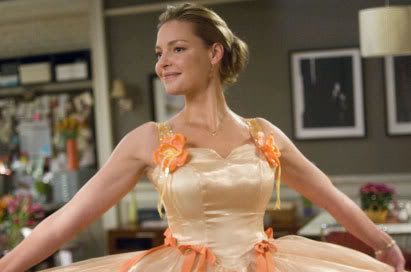 - We mentioned a few tracks in "
27 Dresses
" last week. The film also feature's
Justice
's "D.A.N.C.E." and

Regina Spektor'

s "Fidelity" in the trailer in addition to
Bloc Party
's "So Here We Are" in the film. Oh yeah, and Maroon 5, blech.


-
Austin rockers
Spoon
's "Underdog" will be featured in the upcoming monster-mash film, "
Cloverfield.
" Do yourself a favor: put Spoon's
Ga Ga Ga Ga Ga
on and save yourself the $10 and the braincells and stay away from this stupid disaster film this weekend.

-
Portland folkie
M. Ward
has recorded
"Here Comes The Sun Again" (

not

a

Beatles

' cover however, though it does quote the song near the end) that will be featured in the ABC show "

E
li Stone
" on February 7.


-
Scottish twee-pop ensemble
Camera Obscura
's "Lloyd, I'm Ready to be Heartbroken " can be heard in the atrocious-looking

Paul Rudd

/

Eva Longoria

comedy "

Over Her Dead Body

" which somehow hits theaters February 1st.

- Absent-actor/musician/repbrobate

Vincent Gallo

will appear in

Dario Argento

's horror film "Giallo" with Ray Liotta and his nude-happy daughter

Asia

. [Variety]


- Marty Scorsese
has produced a documentary about WWII-era horror director Val Newton, called "Val Lewton: The Man in the Shadows," which is airing on TMC this month. [Associated Press]
Watch: Carla Bruni - "Those Dancing Days Are Gone"
Watch: "27 Dresses" trailer