Let's face it. The major categories for Oscar are not that hard to figure out, major bumps notwithstanding.

Most likely, Daniel Day-Lewis is going to take Best Actor, "No Country For Old Men," is going to take Best Picture, Julie Christie will likely take Best Actress and Javier Bardem is basically a lock for Best Supporting Actor (we'll leave director open for now, but we think the Coen Brothers are taking it).

We could easily be eating our words in a short two weeks when the Oscars happen and our plan goes awry, but we don't think so (we're known to be wrong and there's always one major left-field monkey wrench each year; look we might look foolish later, but we'll say it now "Juno" is only taking home Best Screenplay).

But the Best Supporting Actress category is a bit of a puzzler. The way we - and many others - see it, this field is a three-way race between Cate Blanchett ("I'm Not There"), Ruby Dee ("American Gangster") and Amy Ryan ("Gone Baby Gone") ["Michael Clayton" ice queen Tilda Swinton can't win for playing herself; and "Atonement" co-star Saoirse Ronan is presumably too young and too annoying too win].


It used to be Amy Ryan's award to lose in the fall. Then Cate Blanchett won the Golden Globe in December and plans changed. Then Ruby Dee's quick performance in "American Gangster" won her the more-important SAG (Screen Actors Guild) award and then the whole race became all topsy turvy.

Every other aforementioned category has basically gone down the way we've listed above in all the major, Oscar-influencing awards, but Best Supporting has been a real crap shoot.

Ruby Dee has the sympathy, we've never awarded you before vote and we all know this is a powerful one (see Alan Arkin taking what everyone thought was Eddie Murphy's Best Supporting award in 2005 for the last significant example). Cate Blanchett has the she was actually excellent, most of us were bored in that film, but she was great vote and Amy Ryan has the suprise, holy cow, isn't she a TV actress, startled and take notice vote.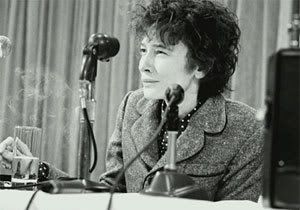 Who's it gonna be? The Weinstein's are making a strong last minute bid for Cate Blanchett and their last minute noisy campaign during the Miramax days for "Shakespeare In Love," somehow outdid the assumed-lock of "Saving Private Ryan," but one can't really compare the two bids ('Shakespeare' was a full-on assault). We honestly think it's more of a race between her and Ruby Dee's sympathy vote.

It's too close to call. Hell, we probably won't even decide up until Oscar night when we fill out our ballot.