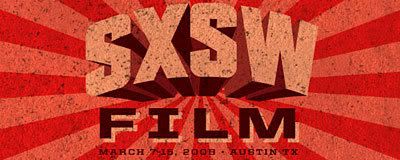 The SXSW Film Festival running March 7-15 in Austin, Texas just announced its full line-up late last night.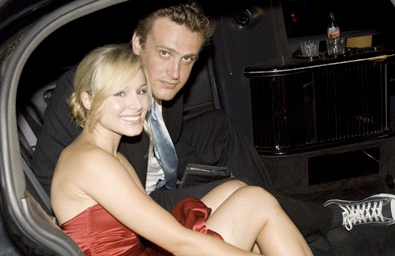 Newly announced additions to the festival include the Judd Apatow produced comedy, "Forgetting Sarah Marshall," written and starring Freak & Geeks alumni Jason Segel, Martin Scorsese's Rolling Stone live concert, "Shine A Light," Kimberley Peirce's long-awaited follow-up to "Boys Don't Cry," the post-Iraq war film, "Stop Loss," and Morgan Spurlock's new documenatary "Where in the World is Osama Bin Laden?"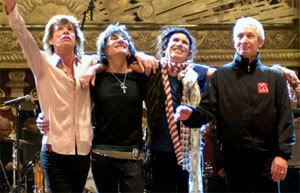 Other newly announced films include the Sundance-buzzed documentary, "American Teen,"the Money Mark-scored indie/DIY artists film, "Beautiful Losers," "Lou Reed's Berlin" (directed by the Oscar-nominated Julian Schnabel), VICE's much-hyped "Heavy Metal In Baghdad" and the titular post-punk Manchester band documentary, "Joy Division."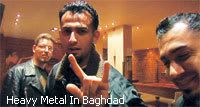 24 Beats Per Second - The Music Documentaries
Other music related documentaries include the computer-geek hip-hop film, "Nerdcore Rising," the learning disability-challenged punk outfit doc, "Heavy Load," 8-bit video game-tweaked music subculture, "Blip Festival: Reformat the Planet," the Bela Fleck chronicle, "Throw Down Your Heart" the dub maestro story, "The Upsetter: The Life & Music of Lee "Scratch" Perry," the tale of Phil Spector's Wall of Sound crack team, "The Wrecking Crew," and a look at deceased homeless mental patient, "Wesley Willis's Joyrides."


Previously announced films include Harmony Korine's "Mister Lonely," starring Diego Luna and Samantha Morton as Micheal Jackson and Marilyn Monroe impersonators (scored by Spritualized's Jason Pierce and the Sun City Girls); "Harold and Kumar Escape from Guantanamo Bay," "The Battle Of Seattle" which features Outkast's Andre 3000 among an ensemble cast and "The Assassination of A High School President" (with a Polyphonic Spree score).


Additionally, "Body of War," the Iraq doc that Eddie Vedder contributed songs to will screen, as well as "Here Is What Is," producer Daniel Lanois' intimate studio journal which features moments with U2, Brian Eno and Sinead O'Connor and "Bananaz" the documentary about the cartoonish band, Gorillaz.

Other films screening at SXSW include, "The Promotion" starring John C. Reilly and Seann William Scott, the and a live-action/animation feature called "The Toe Tactic," Simon Pegg's "Run Fatboy Run," and the cinéma vérité founders, the Maysles brothers documentary, "Wild Blue Yonder," directed by the deceased-brother David's daughter Celia Maysles. Surviving brother, Albert Maysles may have gone senile agreeing to make a documentary about emo-homos Fall Out Boy.

Trailer: "Blip Festival: Reformat the Planet"

Trailer: "Wesley Willis's Joyrides"

Trailer: "Heavy Metal In Baghdad"

Trailer: "Nerdcore Rising"

Trailer: Daniel Lanois' "Here Is What Is"

Watch: Eddie Vedder Interview in "Body of War"
Watch: "Joy Division" Trailer
Watch: "Beautiful Losers" Trailer
Watch: "Where in the World is Osama Bin Laden?"
Watch: "Forgetting Sarah Marshall" red band trailer