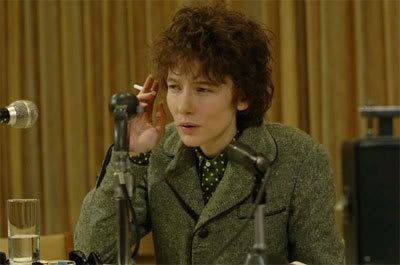 So we're doing our late day blog reading about

Rudy Dee

's surprise SAG Best Supporting Actress win on the L.A Time's Envelope - accurately described as the only suprise move so far of awards season, we called it a curveball ourselves - and we came across this strange nugget about

Todd Haynes

, "

I'm Not There

" and

Cate Blanchett

.

Blanchett obviously won the Best Supporting Actress Golden Globe and was therefore seen as the early-season Oscar favorite, but apparently

some

Academy members watching "I'm Not There" screeners on DVD had reportedly been turning the fractured film off before she appears (about an hour into the 2-hour, 15- minute movie). Writes the Envelope:

In an unprecedented move, director Todd Haynes agreed to create a special abbreviated version of "I'm Not There" that spotlights only Blanchett's work.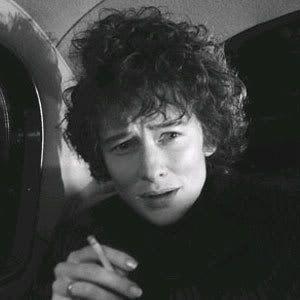 Huh? This really seems like an odd and almost desperate move. Todd say it ain't so.

Academy rules would of course never permit it to be sent to voting members, but it is scheduled to show up on TV, the Internet and other places where academy members might happen to see it. It's an innovative gambit that could give new life to double nominee Blanchett's bid for a second supporting Oscar (she won in 2004 for portraying Katharine Hepburn in "The Aviator").
Pretty interesting. Anyone have a copy? We'd love to see this. Sell out move?

Harvey Weinstein

put a gun to his head? Bueller?


Update:

Looks like the Weinstein co. has uploaded these greatest hits, highlight reels onto YouTube and in higher quality over at the official "I'm Not There" website. But hold the phone, didn't voting for the Oscars already close a long time ago? Perhaps we're misinformed...

Watch: "I'm Not There" Abriged Cate Blanchett highlights
Pt 1 of 5.

Pt 2 of 5

Pts 3, 4 and 5.