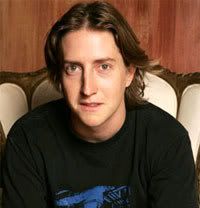 If the hallmark of the film auteur is cultivating an identifying and unique style, indie wunderkind David Gordon Green might be systematically tearing down his signature status with every new project he takes on.

There was talk last year that the 32-year-old filmmaker was one of the directors being considered to helm a remake of the 1977 lo-fi horror classic, "Suspiria," and yesterday two different outlets, MTV and horror site, Shock til you Drop, confirmed that Green has indeed written a script which he hopes to direct.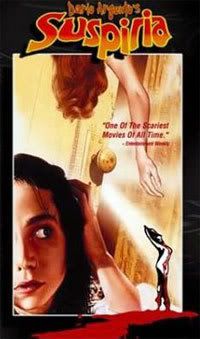 But as someone known for his Terrence Malick-like lyrical and atmospheric coming-of-age tales set in the South doesn't this seem strange? "No, it doesn't make a lick of sense," Green told MTV laughing. "But it's wicked. I love it, plot holes and everything. 'Suspiria' is a classic for me. I want to be scared. I want to be afraid."

But it does make many degrees of sense actually. Despite being known for his lyrical films, "George Washington" and "All The Real Girls," Green's been talking up his eclectic taste and his burning desire to tackle disparate genres for many years now. He might also just might have creative A.D.D. as he once touted a having a Western and a science-fiction film idea on the table (more on that later).


"I have a sense of humor. I'm not always this lyrical, slow-moving, Southern crybaby." - David Gordon Green.

Thirsty for different experiences, the young filmmaker put his money where his mouth was and began tackling different genres with ardent zeal. First came 2004's "Undertow," a '70s-like gothic fairy tale that melded tones of horror, suspense and his impressionistic meanderings. He then began adapting novels withs furious aplomb which begat the upcoming grim drama, "Snow Angels" (which opens this weekend, but premiered in Sundance 2007). Green's vocal desire to tackle comedy, a genre he'd been hot to try on forever (see the very subtle comedy of the indie heartbreak film, "All The Real Girls") finally found him room within the Judd Apatow clique and this summer's sure-to-be comedy blockbuster, the stoner action flick, "Pineapple Express" (which tested extremely positively in early screenings). If 'Express' doesn't fly him dangerously close to the sun of mainstream appeal and acceptance, there's still many a project that could.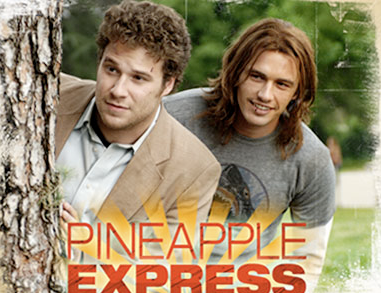 When not directing, Green became a writing gun for hire over the years. While we know that being attached to a project never guarantees that a film is going to get made - and in Green's case, whether he's going to direct it, should it gain financing - one things for sure: the guys must be uber-prolific and fast, because he's turned around a shitload of scripts since the beginning of the decade.

Here's a look at the projects he's talked up and been attached to in the last five or six-odd years. "My hope is that I can dabble in all genres because, let's face it, I'm a freakin' movie geek and like a lot of different kind of movies," he told IFC just recently.


Goat
Adapted by Green from the Brad Land memoir about fraternity hazing, the project was at one point in pre-production with Emile Hirsch attached to star, but it sounds like this one was put on the backburner. "I play Brad Land. I'm a junior pledging to be in a fraternity. You'll see the inside world of it." Hirsch told MTV. Green had hoped to begin shooting in September of 2005, but obviously that never happened. IMDB says it's currently in production again for a 2010 release date, but apparently Mike Nichols is going to direct according to rumors.

The Untitled Motorcross Movie
A coming-of-age film about James "Bubba" Stewart, a teen "who is to motocross racing what Tiger Woods is to golf," was written by Green for Tom Cruise's Cruise/Wagner Productions while the Top Gun star had his deal at Paramount and the film was revving up pre-production in fall 2005, but after the whole Sumner Redstone Cruise/Paramount imbroglio, we can assume this project fell apart - or at least had to start over. The project was to make the feature-length debut of Sam Jones, the director behind the Wilco documentary, "I Am Trying To Break Your Heart."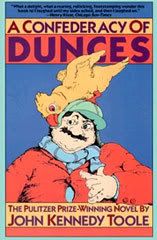 Confederacy of Dunces
Green campaigned hard for the film, knocking down the doors of producer Steven Soderbergh who wrote a draft of the screenplay with Scott Kramer in 2002, but the film became logjammed. "There were too many cooks involved, too many producers, the egos of a lot of people," Green told MTV of the problems that unraveled the "Dunces" production. "It had a lot of financial baggage [that] was propelling the budget to a place where you would have to make compromises in casting and the narrative by the time you started paying off all these jackasses." Will Ferrell, Mos Def and Drew Barrymore were attached at one point, but don't look for this one to start up anytime soon if ever. "It was a circumstance where every move needed to be approved and calculated and re-approved and baggage kept getting bigger and bigger. I don't think anyone can make it until someone gets paid off or dies," he said (there was massive development hell on this one with Soderbergh and Kramer going as far as suing producer Scott Rudin when he tried to go out on his own with the project and it changed hands several times going from New Line to Paramount to Miramax and Disney — where there was internal friction — and eventually back to Paramount).

Nerd Camp
The writer/director penned a "stoner-counselor-at-nerd-camp comedy" for Seann William Scott. "I'm writing , a high-concept studio comedy," Green told Indiewire in April 2006. The premise was dead-simple. "It's about a summer camp for geniuses." It's possible that this script, which was being written for Universal, made the rounds before Judd Apatow had decided on a "Pineapple Express" director and when the two met on the set of "Knocked Up," the mayor of comedy might have decided on his man. Whatever happened to this project? Our feeling it was just a warm-up piece for Green to prove to studios he could write comedy.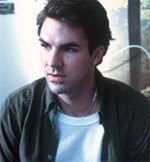 The Precious Few
A very, "Smokey And The Bandit"-like movie, the demolition derby movie was written with friend and 'Real Girl' actor Danny McBride, (of the upcoming Will Ferrell-produced "The Foot Fist Way") and was set to re-team the director with his longtime friend Paul Schneider (star of "All The Real Girls") "Eventually it's going to cost a lot of money because I've got a lot of cars to wreck," Green told Moviechicks in the fall of 2004. Maybe if 'Pineapple' does well and it earns him more clout?

John Grisham's "Innocent Man" -
Part of his deal with Warner Independent to pick up "Snow Angels," was agreeing to write and direct a drama based on John Grisham's non-fiction book The Innocent Man. The book tells the true story of Ron Williamson, a man wrongly convicted of murder who spent more than 10 years on death row in Oklahoma.


The Secret Life of Bees
He described his adaptation of the 2004 NY Times best-seller as a period piece similar in tone to "To Kill a Mockingbird." Green explained "Bees" as a much-needed breath of fresh air to MTV. "It's a chick flick," he said. "Which for me [would be] interesting because ['Undertow'] was so masculine and heavy and full of dudes. It might be nice to hang out with some ladies and have some fine china." According to IMDB, this project is in production without Green's script or involvement.

Fat Albert
"I've had two goals as far as movies are concerned forever that I can remember. One of them was to [make] 'Dunces,' and [then] more than anything in the whole world, I really wanna do 'Fat Albert,' " he admitted to MTV. "I got really depressed because they were about to go into production on 'Fat Albert' a year ago with Forrest Whitaker directing, so I was super pissed." Green didn't get the project and it was made in 2004 much to his chagrin.

One in the Chamber
"I'd also like to start a straight-to-video action company that just does genre movies. Me and my friend Darius just finished the script called "One in the Chamber," he told STYD. "It's just a guy going to get his kidnapped son out of prison. Give me a couple million bucks to go explore some schlock. I'd like to be the next Roger Corman. He would have his hand in freakin' 'Piranha' but also in Fellini. I like that idea. I would love to do some genre stuff but also some crazy intimate, no-budget movies. That's my problem. I only have one me, and I have a limited number of years before I die, and the biggest problem is that I like to do a lot of stuff that has nothing to do with movies and movies are very time-consuming, so you have to make choices, and that's really frustrating."


Shockproof Sydney Skate
Green adapted the novel for director/actor Sidney Pollack. Hailed as the "Catcher in the Rye" for the seventies, about a young "shockproof" boy who develops a problem when the girl he loves and his mother, a lesbian, develop crushes on each other. No news has evolved on this project since he first talked it up in 2004. The adaptation is probably in a drawer somewhere.

Lord Vishnu's Love Handles
A spy novel that Green became attached to as a director according to an interview with author Will Clarke. "Out of the blue, a New Zealand screenwriter, Grant Morris ("Heroes" TV show writer), called to option it. He then got Michael London ("Sideways") attached as the producer who got David Gordon Green to attach as the director. And then to my utter surprise, the three of them set the project up at Paramount Pictures."

Miscellaneous: the Western, Ronson, Science-Fiction, Medieval
According to the always unreliable Wikipedia, Green is attached to a project called, "The Legend of Ronson." There doesn't appear to be any other details on what it's about. He also has an aforementioned Western about heroin addicts in the Wild West that he's "trying to get going" and a science-fiction script that he's "had [around] for years," he told Indiewire. He told Moviehabit the latter project was a "[Andrei] Tarkovsky-esque science fiction that will be three hours long," that apparently is a vehicle for Paul Rudd. There's also an new untitled Medieval Project, but nothing is known about this so far, but it was mentioned in the very recent Shock Til You Drop piece (note the Western and the sci-fi film are scripts that were bandied about around 2001, they're probably fairly dormant at this point).

"I could be attached to a million [projects], but I don't know if anything will ever be made with my name on it. I just want to try and make [films] that are distinctive and play on a realistic ball field where I can be creative." - DGG

So little time, so many ideas... PS, we're not the only ones that think Green's utility player direction is an interesting one. MTV asked just today (3.7.08) if this will be his year.