Yes, it's true, there's a small, but fervent constituency of fans and followers desperate to see the Lou Taylor Pucci, Zooey Deschanel film, "The Go-Getter" (directed by Martin Hynes), and after months of silence and speculation, a source very close to the production has confirmed to us that the film will see its first official release in New York, Los Angeles and Toronto on June 6.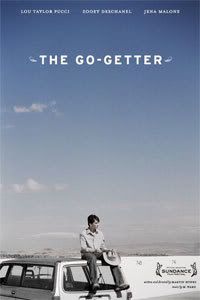 Who's releasing it and will it go wide after that? The distributor that has bought the film is Peach Arch Entertainment (the upcoming "Chapter 27," with Jared Leto), and presumably, the film will at least go into other major North American markets after that, but official word is mute so far. The DVD however, will follow the theatrical run in the summer (but don't expect one of those indie "day and date" releases; DVD, OnDemand and theaters).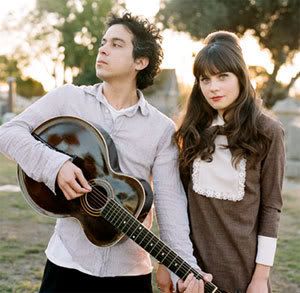 Why is the film coming out now all of a sudden when it debuted in January 2007 at Sundance?

Perhaps a small reason is the timely success of Deschanel's collaboration with Portland folk singer M. Ward: the recently released (and celebrated) debut album Volume One under the moniker She & Him. And of course it's been widely reported that Deschanel and M. Ward first met when recording a cover of Richard & Linda Thompson's road classic, "When I Get To The Border," for "The Go-Getter" film. Ah, convenient synergy marketing/word of mouth dovetails perfectly.

As we wrote when he first started this blog last year, "The Go-Getter" is a road trip film of personal discovery inspired by a parent's death that stars Lou Taylor Pucci (the breakout star of "Thumbsucker"), Zooey Deschanel, indie-enthusiast Jena Malone and has been scored by sensitive Merge alt-folkie M.Ward (who also has a cameo in the film as one of Pucci's friends). The film also features supporting roles by the great Judy Greer and Maura Tierney and the soundtrack also features Elliott Smith, The Replacements and the Black Keys.


The Facebook synopsis is more detailed calling the film a "mixtape of emotional discoveries":

Left with an aching instinctual itch to explore America after a traumatic loss, a curious teenager named Mercer (Lou Taylor Pucci) suddenly steals a car in Oregon and develops a life-altering telephonic connection with the forgiving and mysterious girl he took it from (Zooey Deschanel). As he sets out with her phone calls as guidance, Mercer's motives find focus as he travels across the postmodern highways of the former Wild West to seek self-knowledge and a sense of belonging. Played with truth and nuance, young Mercer follows the clues and confronts struggles, both good and bad, on his spiritual journey toward manhood and an end to his grief.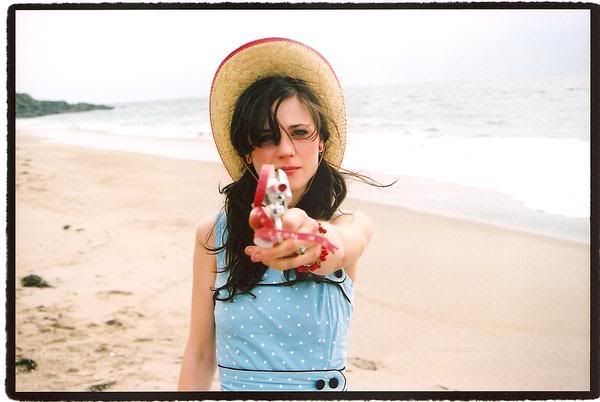 As it stood last year, "The Go-Getter" soundtrack looked like this (below). We've been told the soundtrack release is forthcoming, but no release date (or label info) has been made available yet. Stay tuned.

"The Go-Getter" soundtrack tracklist
01 M. Ward - "Vincent O'Brien"
02 M. Ward - "Fuel for Fire"
03 M. Ward - "Look Me Over/Duet for Guitars"
04 Elliott Smith - "Coast to Coast"
05 The Black Keys - "10 A.M. Automatic"
06 The Black Keys - "Keep Me"
07 The Replacements - "Color Me Impressed"
08 M. Ward - "Sweethearts on Parade"
09 M. Ward - "I'll Be Your Bird"
10 M. Ward - "Outta My Head"
11 M. Ward - "Carolina"
12 M. Ward [ft. Zooey Deschanel] - "When I Get to the Border"

Download: M. Ward w/ Zooey Deschanel - "When I Get To The Border"
Download: Richard and Linda Thompson - "When I Get To The Border"
Download: Elliott Smith - "Coast to Coast"