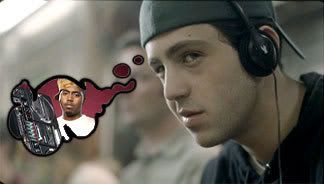 Before there was coastal beef, when Biggie was just getting started, before Tupac got got and just after Kurt Cobain popped a hole in his head is where the coming-of-age dramedy, "The Wackness" takes place.

Months ago when the film was just a twinkle in the media consciousness' eye, it was probably best known as the film where Mary-Kate Olsen made out with Sir Ben Kingsley, (or at least that's what earned it some initial press), but that's a tiny fraction of the story.


Written and directed by 31-year-old newcomer Jonathan Levine (who will have two films out in 2008 including the teen horror "All The Boys Love Mandy Lane" due in early May) "The Wackness" is a semi-autobiographical manhood tale set in 1994 New York against a backdrop of a sweltering summer and burgeoning hip-hop sounds. The film chronicles a troubled teenage drug dealer (the up and coming Josh Peck), who trades therapy sessions for pot with his drug-addled psychiatrist (Sir Ben Kingsley). Their already-weird relationship is complicated when the hip-hop loving dealer falls for the doctor's daughter (played by 2008's soon-to-be indie It girl, Olivia Thirlby). It also features rapper Method Man as a Jamaican drug connection and the aforementioned Olsen twin as a fruity hippie.


And the film is pretty hard to pin down as it's man things at once; a drug comedy, a coming-of-age story, a serious first-love/unrequited romance heartbreak tale and the bonding male friendship of two unlikely buddies.

Winner of the Audience Award at Sundance 2008, the film was acquired almost immediately by Sony Pictures Classics for distribution later this summer.

"1994 found New York at a crossroads. And it found hip-hop at its creative apex. I suppose I was at my own crossroads...[and] I latched onto this music and never let go," director Jonathan Levine said about the music he still holds dear.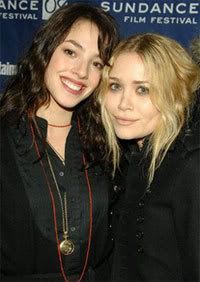 " '94 featured debut albums from Nas, Notorious B.I.G., Outkast and Method Man. Although these albums weren't necessarily made with me in mind, they spoke to me nonetheless. There was a restlessness to the music, a sense of provocation which I identified with. It's not so much that these albums had the right answer (they rarely did); it was more that they were asking the right questions."

Levine said an old Ghostface Killah lyric summed up much the story. "If you forget where you come from, you're never gonna make it where you're going (from Iron Man)." That sentence encapsulates a lot of what making this movie meant to me."

Music was such an integral part of the script that Levine hired a music supervisor early on. "Biggie was such an important part of the script that we got in touch with the Wallace estate and we were able to [get his material] and they were very gracious to us." he told First Showing back in January. "It was really important having that soundtrack and luckily we got all the [songs] we wanted. A lot of the artists and the labels were really excited about the opportunity to put it in a movie. You don't see Nas or Wu-Tang in a movie very often, especially not their old stuff."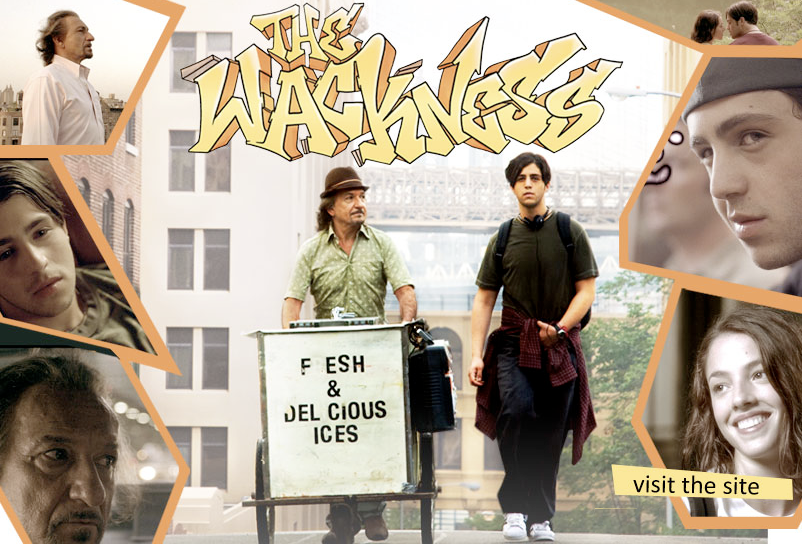 The film also features an amazing Brian Eno-like score by ambient composer, guitarist / texturalist David Torn (aka splattercell), who composed the recent excellent score to "Lars & The Real Girl," and whose impressive resume includes guitar work for Spike Jonze's "Adaptation," the Coen Brothers' "The Big Lebowski," and original music scores for "Friday Night Lights," the short-lived TV music industry show, "Love Monkey" and the upcoming Canadian metal documentary, "Anvil! The Story of Anvil."

Some of the sun-drenched cinematography in the film set to Torn's heavenly compositions will be like cinema porn to those that subscribe to the Sofia Coppola school of pretty pictures set to pretty music (we can safely say we are part of that group).

A soundtrack release is being planned for later this summer closer to the film's release (July 3 in limited release). While no trailer is out there yet, myspace and facebook pages have been posted recently so we can assume they're not that far off (a teaser is expected next month; the full trailer is expected in May). In the meantime there is a one-minute clip over at Film School rejects (which features the Pioneers).

Throwing around "Juno" for boys comparisons is specious and a useless marketing tag hook, as the two films couldn't be any more different, but expect someone to throw that connection out there, and at the very least you know Sony Pictures Classics will be hoping for some similar success. If and when its marketing campaign (when it begins proper) reminds you at all of the 2007 indie-breakout film, don't be totally surprised. Film bloggers at the 2008 Sundance festival seemed to adore the movie.

While, the film's soundtrack is heavy on the hip-hop, the movie also features '60s reggae artists, The Pioneers, late '80s indie-pop act Vomit Launch, the aforementioned Torn score and and tracks by Donovan and Mott The Hoople*.

Music featured in "The Wackness" film.
Nas - "The World Is Yours"
Raewkon "Heaven and Hell"
Notorious B.I.G. feat. Method Man "The What"
DJ Jazzy Jeff and The Fresh Prince "Summertime"
Donovan - "Season of The Witch"
Biz Markie - "Just A Friend"
Total feat. Notorious B.I.G. "Can't Ya See"
A Tribe Called Quest - "Can I Kick It"
Faith Evans - "You Used To Love Me"
R Kelly - "Bump N' Grind"
The Pioneers - "Long Shot Kick de Buckettfont"
Vomit Launch "Exit Lines"
Craig Mack - "Flava In Your Ear"
The Wu Tang Clan - "Tearz"
Mott The Hoople - "All The Young Dudes"*

*Licensing issues are still being worked out and this one may or may not make the final cut. The version of the film we saw featured a track by L.A. hip-hop group Move.Ment near the end, but perhaps the track was removed for similar issues.

Download: David Torn - "Do You Ever Feel Cursed" (from "Friday Night Lights")
Download: Wendy Rene - "After Laughter (Comes Tears)" (the basis of the Wu-Tang sample for "Tearz")