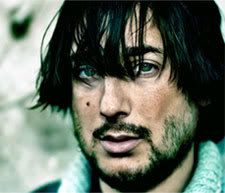 Ok, we mentioned this briefly before, but now we've finally gotten our hands on the text.

Harmony Korine's had a rough few years. There were rumors of crystal meth and heroin addiction and there weren't any feature films released between the period of 1999' "Julian Donkey Boy" and his upcoming film, "Mister Lonely" which is finally see a stateside release in May (that's nine years if you can do basic arithmetic).

Though there were tons of smaller projects like the abandoned "Fight Harm," with buddy David Blaine; a film project that involved the scrawny little director engaging random people in actual street fights. Korine said he had hoped to make "a cross between a Buster Keaton vehicle and a snuff film," but he was soon hospitalized by various beatdowns and the project was wisely abandoned.


At some point, Korine fought his way out of the wilderness, presumably cleaned up and got married. But not before there was some collateral damage in the form of two house fires, the latter of which Korine told Paper magazine (not online), he lost what he thought was the best screenplay he has ever written.

Entitled "What Makes Pistachio Nuts," Korine described the premise as a Trotskyite who lives in a Florida suburb and owns the world's biggest pig - the titular Pistachio. In the script the young special adhesive to his pet swine and people from the community watched as he rode the animal up walls while making pro-Trotksy speeches. Uhh...

Korine apparently had trouble articulating the idea to the fashion-centric magazine. "[I realize] it sounds maybe a little less commercially viable than it [actually] was," he apologized. Umm, yeah.


Either way, it burned to a crisp in his house fire ("That's just a terrible story I don't want to get into," he said possibly eluding to his alleged drug problems. "Let's just say I passed out and when I woke up the house was gone.") and Korine spent $11,o00 trying to recover 'Pistachio' from his toasted laptop.

He failed miserably and saved only one sentence: "The speech is pointless; the finger is speechless." Perhaps not the best way to spend his cash admittedly. "Could you imagine spending eleven G's on one sentence like that? Granted it's a good sentence, but for eleven G's?"

Korine devotees and the filmmaker himself can gain comfort in the knowledge that his long-awaited "Mister Lonely" is finally hitting theaters (it stars Diego Luna and Samantha Morton as Michael Jackson and Marilyn Monroe impersonators respectively). We've seen it, and while we haven't written our review quite yet, he thought it was pretty terrific and wonderfully absurd.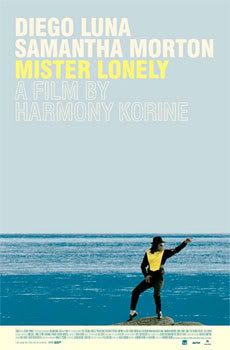 Korine's next project according to the same article is a feature-length how-to-video about a "voodoo tap dancer" (no, seriously). Apparently the project is already in post-production, but he fears the picture - which features the dancer curing smokers and sending people into convulsions in "seven to ten dance steps" might not ever see the light of day because he fears it will hypnotize people.

"That's one of the things [me and my wife] are worried about," he say of the trance-like quality those that have seen the film fall into. "The only way you can undo this if you watch these moves in reverse, and that's very difficult. There's some deep shit going on here."

[Stunned Playlist face]. Welcome back Harmony Korine.