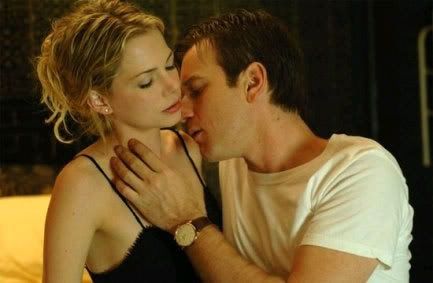 LOOKZ, DOES SHE GET NAKED OR NOT!? WE KNOW THATS CRASS CAUSE SHE'S NOW A [HOT] WIDOW.

Pardon for that gauche eruption, it'll never happen again. "Deception" starring Michelle Williams, Ewan McGregor and Hugh Jackman comes out this weekend. It is getting godawful (and uninformative) reviews.

Sometimes you just want a cheat sheet.