Judd Apatow's next romance disaster comedy, "Forgetting Sarah Marshall," is right around the corner (April 18 release), so it's no surprise that the soundtrack is arriving a little early on April 15.

The soundtrack features a few familiar faces, the most immediate being Michael Andrews' (who scored Apatow's 'Walk Hard') excellent side-project with L.A. ingenue Inara George called, The Bird & The Bee. Lead actor (who also wrote the screenplay) Jason Segel - who also did some signing on the "Freaks & Geeks" show and soundtrack - sings a track and as does Russell Brand via the movie's fake band Infant Sorrow.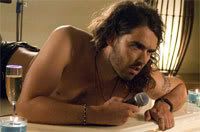 To back up a bit: in the film Segel is dating the successful TV actress Sarah Marshall (Kristen Bell) and she dumps him in favor of the equally-famous Aldous Snow (Russell Brand) who is the lead singer of popular "cause-rockers" Infant Sorrow, get it? Brand's "band" contributes two tracks to the soundtrack which are already disseminating virally (see below). Other artists on the soundtrack disc include indie-friendly bands as Belle & Sebastian, The Pixies solo man Frank Black (using his Black Francis moniker), sanctified Brazilian psych-rockers Os Mutantes and Jesse Harris, who scored the indie-rock friendly soundtrack for "The Hottest State" (the soundtrack is rounded out by jamband favorites Cake, Jamaican ska and reggae artist Desmond Dekker and Transcenders/J7 D'Star)


We're honestly not sure who the Coconutz are. On the soundtrack (and presumably in the film) they cover Prince's/Sinead O' Connor's "Nothing Compares 2 U," R.E.M.'s "Everybody Hurts" and the Lee Hazlewood/Nancy Sinatra classic, "These Boots Are Made For Walkin'," but we suspect it's probably some group within-the-film group or something like that (some supergroup, Kid Creole's ex-pals? Bueller?). Another fake-sounding band is Aloha Sex Juice who sing Extreme's "More Than Words." Even 'Marshall' composer Lyle Workman's official site and myspace page have no clues (we can't believe we got this foiled). Workman also scored 'Superbad" and "The 40-Year-Old Virgin," has a worked as a touring guitarist with Beck and worked extensively with the aforementioned Frank Black on commercial jingles (perhaps he's one of the Coconutz? We wouldn't be surprised.)

Update: It's no major cover-up conspiracy or super-group. A reader points us to the fact that the Coconutz is helmed by Grammy-award winning Hawaiian musician Daniel Ho (corroborated by the soundtrack's production credits and the Honolulu Advertiser).

The film's marketing campaign has been wildly creative and ubiquitous, but maybe a bit much for some who have been turned off by - and missing the humor of - it's rejection and dejected, "You DO look fat in those pants Sarah Marshall" campaign (which has been leading to a mini-backlash of sorts).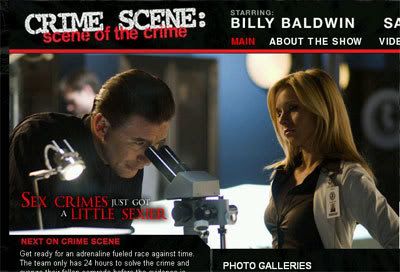 A shitload of playing-it-straight viral campaigns have been started to get the word out. There's Jason Segel's blog - written in bitterly rejected character (Peter Bretter) - , there's "Crime Scene," the fake-NBC show that Kristen Bell's Sarah Marshall character stars in (the tagline being, "Sex Crimes Just Got A Little Sexier," the "show" co-stars Billy Baldwin) , complete with a real website on NBC full of fake clips for the nonexistent show and there's the fake Sarah Marshall fansite devoted to "Crime Scene" and its star.

There's also the myspace music page for Infant Sorrow, which features their songs and amusing riffs on getting behind PC causes (but getting it all wrong of course - "Fight Back Against Violence" being just one example). Even Jonah Hill's minor character in the movie (Matt the waiter) has his own myspace page.


After the middling "Drillbit Taylor," and the funny, but perhaps slightly underwhelming 'Marshall' trailer, we were sure this one was going to be a bust too, but early reports are very favorable and the film currently sits at a incredibly positive 92% rating on RottenTomatoes.

"Forgetting Sarah Marshall" soundtrack tracklist
1. Love You Madly - Cake
2. We've Got to do Something - Infant Sorrow
3. You Can't Break a Heart and Have It - Black Francis
4. Get Me Away From Here I'm Dying - Belle & Sebastian
5. More Than Words - Aloha Sex Juice
6. Dracula's Lament - Jason Segal
7. Inside of You - Infant Sorrow
8. F*****g Boyfriend - The Bird and the Bee
9. Intensified '68 - Desmond Dekker
10. Nothing Compares 2 U - The Coconutz
11. Baby - Os Mutantes
12. These Boots Are Made For Walkin' - The Coconutz
13. A Taste for Love - The Coconutz
14. The Secret Sun - Jesse Harris
15. Everybody Hurts - The Coconutz
16. Animal Instincts - Transcenders/J7 D'Star

Watch: Infant Sorrow - "We've Gotta Do Something"

Watch: Infant Sorrow - Inside Of You