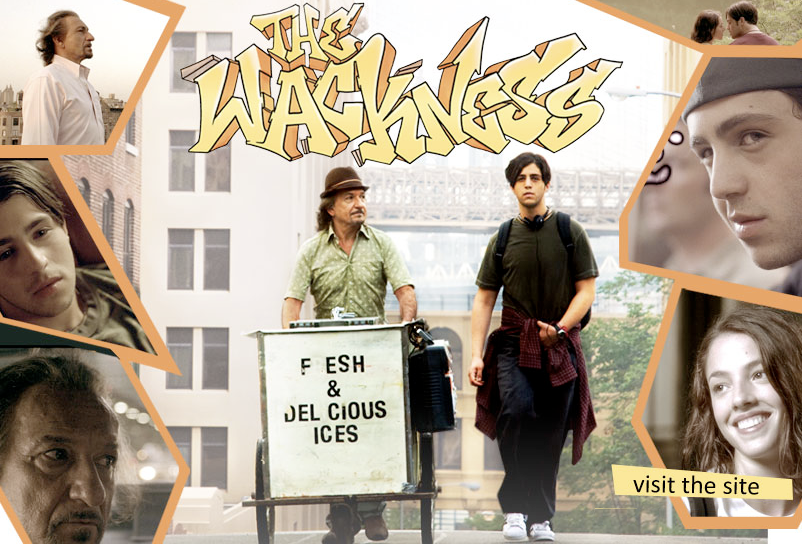 A lot of people have been greatly anticipating a first-look at the upcoming coming-of-age film, "The Wackness." MTV got their hands on the exclusive trailer (you can see it below). You can't really talk about the film without discussing it's hip-hop heavy soundtrack and earlier this year, we exclusively revealed all the songs used in the film, including classic 1994-era tracks by Nas, Notorious B.I.G., Wu-Tang Clan and Raewkon, A Tribe Called Quest and Biz Markie to name a few.

As we mentioned previously, the film also features an amazing Brian Eno-like score by ambient composer, guitarist / texturalist David Torn (aka splattercell), who composed the recent excellent score to "Lars & The Real Girl," and whose impressive resume includes guitar work for Spike Jonze, the Coen Brothers, and original music scores for "Friday Night Lights," and the upcoming Canadian metal documentary, "Anvil! The Story of Anvil."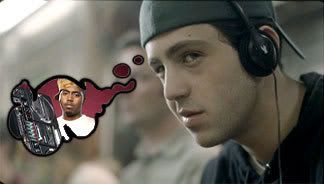 The film stars Josh Peck as pot-dealing angsty teen in New York who strikes up an unlikely friendship with his therapist played by Sir Ben Kingsley, (who is also is one of his weed clients). Things get complicated when Peck falls for Kingsley's daughter, 2008-It-Girl-to-be Olivia Thirlby. In lieu of a real full-blown review (it doesn't come out until July 3), we liked it, but didn't go ape-shit for it like some of the easily-impressed movie bloggers at Sundance did. It sometimes can't decide whether it's a comedy or a serious drama and the tones are sometimes jarring, but that's sort of a minor quibble and it is a pretty decent film.

The while not heard in the film, the trailer does feature L.A. hip-hop trio, Move.meant's "What Goes Around" (as we mentioned before, this songs was featured in the closing credits of "The Wackness" screening we saw, but apparently Def Jam took it out in favor of a cut by one of their own artists. Ahh, big label money and muscle, gotta love it). We've been told for that that have been inquiring that the song is currently unreleased but may surface on "The Wackness" soundtrack later this year. Stay tuned.