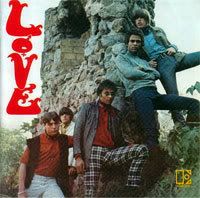 The feature-length documentary about mercurial frontman Arthur Lee and his proto-psychedelic rock band Love, will finally see a release on DVD later this summer on July 29.

Produced and directed by first-time film makers Chris Hall & Mike Kerry, "Love Story," the film was originally shot in 2005 and '06 and had its world premiere at the 50th London Film Festival in October 2006 (its US premiere came in 2007 at the Los Angeles Film Festival, but never did find a regular theatrical release).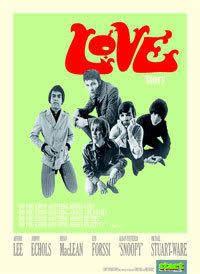 Lee die in Memphis at the age of 61 following a battle with acute myeloid leukaemia, but the film features interviews with him, plus all surviving original band members, Johnny Echols, Michael Stuart, Alban 'Snoopy' Pfisterer, as well as never-bef0re seen footage of the late Bryan Maclean. The doc aslo boasts the inclusion of Elektra Records head Jac Holzman, producer Bruce Botnick, The Doors' John Densmore, and Bobby Gillespie & Mani from Primal Scream.

The story of Love is a rather tragic one. The group were on top of the flower-power acid-rock scene in the '60s and made big fans out of Jimi Hendrix and the Doors, but rampant heroin addiction soon ripped the band apart.


Lee soldiered on with various unimpressive line-ups that did little to buoy the Love reputation. From there, he went mostly batshit crazy, constantly displaying erratic behaviour and having several brush-ups with johnny law. In 1996 he was finally incarcerated for six years on firearms offences. Conviction overturned in 2001, Lee got his shit together and started playing out again under a new Love banner, played a series of successful shows, and was able to see the band's reputation restored and the re-fetting of the seminal 1967 album Forever Changes before his death in August of 2006.

Lee died shortly after the filming was completed. The DVD will contain a hour of bonus material, including interview footage with Lee, Ken Livingstone, Mick & John Head from Shack, Mike Randle & Rusty Squeezebox and performance footage from Alban "Snoopy" Pfisterer. Liner notes were affectionately penned by Love-enthusiast Primal Scream's Bobby Gillespie.