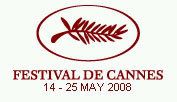 The Cannes Film Festival is in full swing and they've been kind enough to post all their film press information online which has made our job that much easier (thanks!). Yes, Indiana Jones is plastering it's shit all over the place, but it's not even in competition and there's a lot of more interesting films there worth mentioning.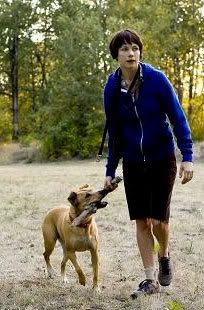 It's been two years since Kelly Reichardt directed Will "Bonnie Prince Billy" Oldham in the understated indie classic, "Old Joy," but the two will work together again her latest film, "Wendy & Lucy." The mostly hirsute indie rocker will play the so-far nebulous character of "Icky." Yo La Tengo wrote the serene score to "Old Joy," but it's unknown so far if she'll be tapping any indie-friendly bands to goose her scenes so far (plus YLT will be busy with Greg Mototalla). If you happen to see this at Cannes and are reading this, definitely email us. The story centers around a woman (Wendy played by Michelle Williams) driving her dog (Lucy) to Alaska in hopes of finding lucrative fishing work, but when he car breaks down, her financial situation does the same and she's forced to deal with the dire circumstances.


We're huge fans of Gustavo Santaolalla, the two-year-consecutive Academy Award winning composer of "Brokeback Mountain" and "Babel" (also see his excellent "21 Grams" and "Amores Perros" scores) so it's great to hear he's reteaming with "Motorcycle Diaries" director Walter Salles' latest film, "Linha De Passe." After the sub-par showing in his English language debut, "Dark Water," it will be nice to see Salles get back to his San Paolo roots and his bread and butter - the travails of living on those harsh streets. The story chronicles four brothers trying to reinvent themselves and desperate to get out of the slums.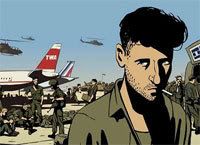 Meanwhile, German alt-ambient composer Max Richter, has written the music for "Waltz with Bashir," Ari Folman's animated feature documentary about his own experiences in the first Lebanon war. Richter's "On the Nature of Daylight" and "Horizon Variations" were previously featured in the Will Ferrell dramedy, "Stranger Than Fiction."

Richter recently completed scores for Ben Ferris' "Penelope" and "Hope" by Stanislaw Mucha. Later this year his music will be heard in the Penelope Cruz, Ben Kingsley film, "Elegy."

The "Waltz with Bashir"s deeper synopsis:

One night at a bar, an old friend tells director Ari about a recurring nightmare in which he is chased by 26 vicious dogs. Every night, the same number of beasts. The two men conclude that there's a connection to their Israeli Army mission in the first Lebanon War of the early eighties. Ari is surprised that he can't remember a thing anymore about that period of his life. Intrigued by this riddle, he decides to meet and interview old friends and comrades around the world. He needs to discover the truth about that time and about himself. As Ari delves deeper and deeper into the mystery, his memory begins to creep up in surreal images...
And of course as reported here earlier today, Jon Brion is composing the score to Charlie Kaufman's surrealist directorial debut, "Synecdoche, New York." One day we will make it Cannes for coverage (one can dream, can't they?). Obviously there are a ton of other films playing at Cannes with a ton of composers making music for them, but these are the films that caught our eye.

Watch: "Waltz with Bashir" trailer