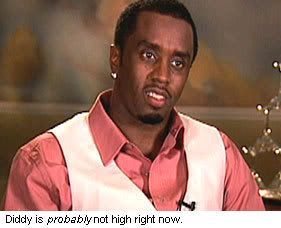 Hip-hop mogul and unintentionally hilarious YouTube clip making satirist Sean Diddy Combs is claiming the actors on the set of "Notorious," the currently filming biopic of slain Brooklyn rapper The Notorious B.I.G. (born Christopher Wallace) are doing eerie and spot-on impressions of the real-life people they're portraying.

"Gravy, the guy playing B.I.G., it was just too eerie for me to be on that," Combs told MTV. "Gravy's killing it. If I tell you he's killing it, then that's all we need to say, you know what I'm saying? I don't think anybody could have done a better job."

"People asked me years ago who you'd want to play me, and I said Derek Luke ... so it was just destined. I got to see him do his thing, and it was scary for me. I had to leave, 'cause he was acting just like me."

Keep in mind, Diddy is E'd out a lot and not really there half the time, so everything he always says is pretty much suspect.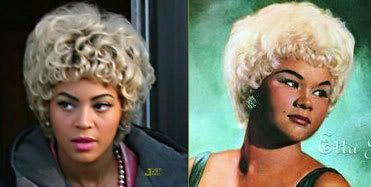 In other news of black musicians now in films (wow, classy segue), Cedric The Entertainer is assuring anyone who will listen (those skeptical people?), that Beyonce is also killing it on the set of "Cadillac Records" as Etta James.

"I mean, Beyonce's just dope anyway, but you'll be surprised by the little subtleties she's brought to this character to make it pop," Cedric also told MTV. "Plus, it's a period piece, so it feels a little bit back in time. She was able to be amazing in this character, with this subtle love affair with the Adrien Brody character."