Yes, we were out sick, but at the end of the day we rallied and went to go check out "Mister Lonely" director Harmony Korine at the Apple store (like we begged you to do so for us - we still haven't heard from you Greg Mottola fans).

A lot of times, these are events are busts cause if you read a ton of interviews, like we're wont to do, you hear the same old quotes and stories rolled out over and over again. And while, yes, this was sort of the case, there was some funny raconteuring going on, plus a few more tidbits of information.

Before we get to that though, Korine announced his next film project to the New York Post yesterday. Apparently it's called "Below the Waist, Above the Ankles" and is about a woman who puts her husband into a trance and can't get him out of it. "He thinks he's a goat and regurgitates eggs all day," he said.

Sounds like more Harmony BS, right? (He's kind of an infamous bullshitter). But wait, this jives exactly with what the "Mister Lonely" director told Paper magazine might be his next project that's apparently almost finished.

"That's one of the things [me and my wife] are worried about," he say of the trance-like quality those that have seen the new film fall into. "The only way you can undo this if you watch these moves in reverse, and that's very difficult. There's some deep shit going on here." Umm, ok...

OK, so the apple store event.


"What Makes Pistachio Nuts"
Korine elaborated a little bit about his long-lost script, "What Makes Pistachio Nuts," which got burned in a house fire. As we suspected (and surely everyone else did too), Korine heavily intimated that he strung out on drugs during the period he wrote the film and then lost it. "I was really messed up [at the time] and was really into pig rides," he said (the film is about a Trotskite who rides a pig with adhesives stuck to its hooves). "I was pretty much burnt out. I couldn't relate to the world, I was really disconnected. 'Mister Lonely' was opposite - I was just starting to feel connected when [I began writing it]."

He added that the film was supposed to take place after a race war "circa 1976" and mentioned a scene where someone firebombed the Trotskite's house. For the two people that would eventually like to see this film, it sounds like Korine has put it far back behind him and will never revisit it (the screenplay was burnt to a crisp).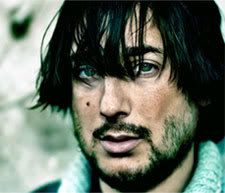 "Fight Harm"
Korine also talked about his abandoned project "Fight Harm," that he made with endurance magician David Blane. The project was one that he once said would be a cross between a Charlie Chaplin vehicle and a snuff film or as he said last night, "the ultimate tragedy is the ultimate comedy."

The "film," was one where Korine would provoke people into fighting him so they could, well, beat him up. Shot in Manhattan, Blane acted as the camera man and would film surreptitiously across the street as the director would engage people and try and get them to fight. Korine said his idea was to make the film democratic and fight, "as many people people." "Arabs, lesbos, etc."

Of course, Blane was actually at the Apple store event and retold the story for the audience. Blane began by saying despite Korine's claims, he was fighting anyone - he was provoking people to beat him up (HK was never allowed to throw the first punch).

They began shooting around Korine's Manhattan home and Blane had to convince him this wasn't the smartest idea in the world. He then relayed the experience of one single day where they found "two big guys standing there on a street corner," and Korine "slapped the food out of their [kids] hands." The filmmaker started arguing with the "football player-looking dudes" asking them to fight him and they backed off refusing to do so. But eventually the little director persisted enough so the guy, "clocked him, kicked him on the ground "like crazy," and finally smashed him with a garbage can. David Blane came to the rescue begging them to stop and tried to explain what they were doing. Evidently the guys were so stressed out afterwards they actually signed release forms!

Later that day they went to Gramercy Park where Blane and Korine found a couple in a romantic setting. Korine proceeded to walk near them and started pissing nearby. The girl got up and left so the filming/provoking duo went to a nearby strip club to provoke the huge bouncers outside. Inevitably, Korine found himself pinned against a wall and just at that moment the same girl from Gramercy Park arrived with furious with police officers. They basically him to apologize to everyone and it'll all be over. Korine's response to the girl and cop? "Fuck you, you fucking [whore] and fuck you too pig! Blane took that as he cue to jet and Harmony arrested for the night. While in the cop car, he noticed his head was bleeding profusely so he begged the cop to give him something to mop it up with. The cop, who had a stack of thin pizza napkins, handed him one measly tissue. "I thought that was so sadistic," he recalled.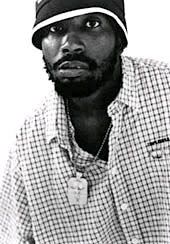 Ol' Dirty Bastard
Korine took questions from the audience and we couldn't help but ask about his alleged friendship with Wu-Tang Clanner, the dearly departed Ol' Dirty Bastard, mostly because we wanted to know if it was true. Korine confirmed that the two used to hang out a lot in Queens. He didn't say he was messed up at the time, but strongly alluded to it. The first time they met ODB was "wearing two different shoes... and was arguing with a telephone pole."

Korine also said he had wrote a book called The Diaper of Big Baby Jesus, that would be based off of a transcript between Ol' Dirty Bastard and Clint Eastwood that took place at a screening in Los Angeles for the film The Bridges of Madison County.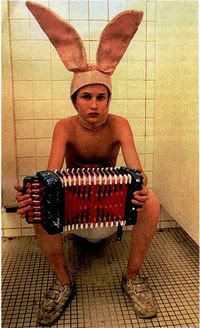 Korine said ODB was obsessed with and kept talking about wanting to "plant a seed in a girl's ass" and that he was a true American icon, "like Frank Sinatra."

The New York Times Diss and Making Commericals
The NYT famously called "Gummo" the worst film of the year in 1997 (and three months before the year was done). An audience member asked Harm if that still bothered him to which he answered no, but he did say he was puzzled at the time because it was the same year, "8 Heads In A Duffle Bag" was released. When asked about the recent commercials he had shot (a Bud-lite one), the filmmaker said that he had lensed an even newer commercial for a douche. "It think it will revolutionize the product," he deadpanned.

We've probably exhausted our "audience" with Korine pieces now and you're going to think we're obsessed, but if you do want more on "Mister Lonely" and the director's relationship with the music collaborators on the film J. Spaceman and the Sun City Girls, our friend Andy Battaglia at the Onion, just did a great interview with Korine that you should read. Our friends at Spoutblog also have a good interview with the outre filmmaker. The end.

Watch: Harmony Korine talks ODB ("we did a lot of crazy illicit things, he was one of my best friends...")