Watch this: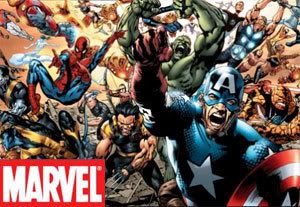 In that first clip and many follow-ups, YouTube video satirist Itssomerandomguy articulates the sense that one of the two major comic book publishers, which is now known as Marvel Entertainment, has been much more successful in establishing a vigorous set of film franchises than its rival, DC Comics. By choosing Apple's "I'm a Mac/I'm a PC" ad campaign as its template, this interweb clipmaker series evokes the four decades-old perception that Marvel's superhero characters —and the interconnected universe they inhabit— is much much cooler that of the hidebound, stodgy DC.

I've never been partisan along those lines, as many fans of superhero fiction have been: exclusive devotees of the former line have been referred to for years as "Marvel zombies." But, particularly after this past weekend ("Iron Man's massive box-office success and announcement of a slew of new Marvel franchises), this dude's essential point is inarguable.


In 1969, DC Comics was acquired by the entertainment conglomerate that was known during the '70s as "Warner Communications" and as Time Warner Inc. by 1990. As a component of what has for 30 years been the most massive media and entertainment corporation the world has never known, DC has supervised licensed characters like Superman and Batman to the likes of underwear manufacturers, broadway shows and god knows how many other products.

So it would stand to reason that, synergistic strategies being what they are, DC would funnel these characters towards its more high-profile corporate cousin, Warner Bros. Pictures, so that big budget movies could be produced and enormous profits would be made. By the late '70s, film making was finally ready to do justice to the exploits of larger-than-life do gooders; longtime fans would burst into tears as their favorite burst onto the silvers screen, while the majority of filmgoers would sit back and enjoy the ride.


Beginning in 1978, with Richard Donner's two Superman films (let's not mention 1983's Superman III and 1987's Superman IV: Quest for Peace) and continuing through Tim Burton's two Batman films (same drill for Joel Schumaker's contributions to the franchise in the 1990s), that's how it worked. Those two characters are as durable and as world-renowned as Mickey Mouse. In particular, Batman's reputation was rehabilitated after Burton's 1989 film: most folks born before 1980 knew only the deadpan goofball of the 1960s tv program, but them born afterwards know Batman as a tortured avenger of the night.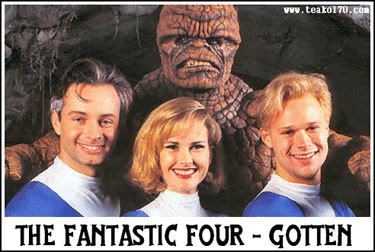 Marvel Comics, by contrast, had no comparable presence in Hollywood until 2000. While the company changed the comic book game in the 1960s with the Fantastic Four and Spider-man books and thus has been the market leader since the late '60s, it was passed like a bauble from one corporation that didn't quite know what to do with it to another, culminating with ownership by junk bond magnate Ronald Perelman in 1991 and its subsequent bankruptcy in 1996.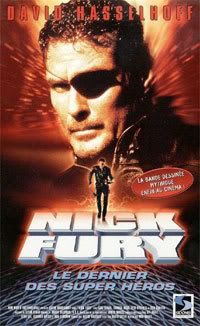 Consequently, Marvel cinema tended towards the low-rent: tv movies like 1978's Dr. Strange and 1998's Hasselhoff vehicle "Nick Fury: Agent of S.H.I.E.L.D.," the direct to video likes of 1989's The Punisher and 1991's Captain America, and 1994's notorious, officially unreleased, made-by-Roger-Corman only-to-secure-copyright Fantastic Four.

But 2000's "X-Men" reversed Marvel's fortunes overall. Produced by Fox, the film was followed in 2003 by "X2" and in 2006 by "X-Men: Last Stand": all three cleaned up at the box office. Then came Sam Raimi's Spider-Man franchise in 2002, followed by Ang Lee's problematic "Hulk" and Tim Story's officially released Fantastic Four films in 2005 and 2007. Subsequent films like 2003's "Daredevil", 2004's "Punisher" retread, 2005's "Elektra," and 2007's "Ghost Rider," may not have each immediately justified their expense, but all contributed to the perception that Marvel's characters could be mined for boffo box office.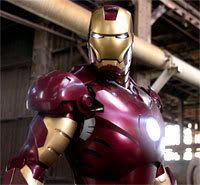 Each of those films, however, were produced by major studios. But "Iron Man, "which boasts the tenth best opening weekend gross of all time, is the first film in which Marvel is now going it alone (although Paramount distributed it). Now Marvel Studios is a proven Hollywood player and is proceeding with preproduction on films based on Captain America, the Mighty Thor, the Avengers and Ant-Man. Only the evidently troubled Incredible Hulk, due next month, may dim Marvel Studios' prospects.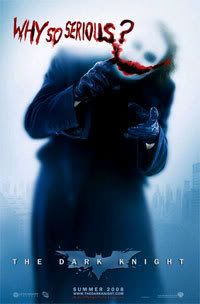 Meanwhile, DC and Warner Bros, successfully restarted the Batman franchise in 2005 via Christopher Nolan's "Batman Begins" and, more than likely, this summer's "Dark Knight". But "Superman Returns," X-Men director Bryan Singer's 2006 love letter to Donner's films, did not perform up to expectations. A Wonder Woman film, briefly helmed by Buffy-maven Joss Whedon, has been in development hell for more than a decade; a Justice League of America film, which would likely end up a super hero clusterfuck of the most confusing order, was quashed earlier this year after consuming the attention of seemingly every comic message board goon extant (it should be noted that DC's properties have been successful on television, via "Smallville" and various animated programs).

Methinks DC and Warner Brothers may be in deep crisis mode, watching as their once-utterly dysfunctional competitor cleans up at the box office while their own non-Batman, non-Superman properties languish. It would seem that it's time for Time Warner to see to it that its two subsidiaries, which have had three decades to properly synergize, get in gear and produce films that will, since the health of super-hero films seems likely to remain robust for some time, make lots and lots of money.

But here's the thing: the physical product that since 1938 has been the core venue for super heroes has been in decline for years. The peak years for funny books were during World War II, before television, gaming, and every type of mass entertainment that emerged in between. While super-hero comic books were more or less directed at young boys for the first 25 years of their existence, it could be argued that DC and Marvel have been catering to aging and otherwise obsessive readers—them what have the inclination to absorb decades of lore regarding what device Dr. Doom used to incapacitate the Thing in issue #126— for the last 30 years.

For the past three years, DC and Marvel comic books have been enmeshed in companywide crossovers, i.e. "tentpole" events, in which nearly every book is involved in a enormous storyline where "nothing will ever be the same," "heroes will live, heroes will die" and "the universe is in jeopardy." A prospective reader would be daunted to understand what, in fact, the fuck is going on, and would perhaps choose to spend his or her shekels on a pursuit that would not require purchasing every single comic book put out by either company in order to follow the story. Every time a big super hero movie is released, representatives of DC and Marvel claim that said big super hero movie will drive up sales for their books. But this never comes to pass.

A few weeks ago, I attended the New York ComicCon at the Jacob Javits Center. I was expecting to encounter sweatier, more obese and less well groomed versions of myself almost exclusively. I did see a lot of guys like that, but I also saw teenage girls dressed up as relatively obscure super hero characters, and young kids were all over the damn place.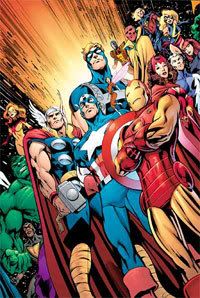 My inference is that tons of people like super-heroes, but maybe not every super-hero fan wants to bother with comic books. Perhaps, as more and more films devoted to Marvel (and DC) characters are greenlighted, we will see Marvel and DC abandoning the waning comic book business in order to adjust the meaning of what the super hero business is.

Oh yeah, another thing! If anyone reading these words has an evolved interest in DC and Marvel characters and history —which is to say, NUUUUUURRRRRDDS— perhaps you'd like to visit my highly geeky blog. It will be highly confusing to anyone who does not meet the above description; someone who does meet that description, however, could be the second person to comment therein!

Yet another thing: here's a good example of how television writers of the 1970s thought comic book material should be treated: the following is an excerpt from a superhero roast, hosted by Ed McMahon. Abandon hope, all ye who choose to watch other segments from 1978's Legends of the Super Heroes!

This post was written by our contributor and good buddy Kempy who can be found at: komikkounterparts.