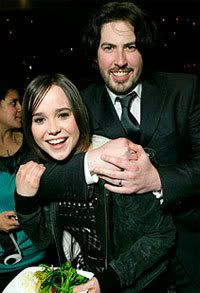 Last month Jason Reitman (he recently directed a little indie flick called "Juno," you might have heard of it) sat down with KCRW's Jason Bentley to discuss how the "creative process is influenced by music" (cue chinstoke) Mid-way through the interview Bentley mentioned "Juno" and how its soundtrack has become a hit unto itself. Reitman commented on this by saying that the music of "Juno" was not originally meant to be from the now incredibly popular The Moldy Peaches but from the indie group Yo La Tengo.
"We started to realize there was this rebirth of lo-fi music that had the same energy as punk music, but nowhere as angry. The first band we discovered was
Yo La Tengo
and so I started to think
that
was the sound of the film
." Congratulations Yo La Tengo, you guys were going to be the next mainstream indie group to hit the big time until... "One day
Ellen Page
was in my office and I said, "Who do you think Juno would listen to", and she said
The Moldy Peaches
, she jumped on my computer and downloaded, "Anyone Else But You."

We guess that's a Hoboken-like, "Thanks for nothing Ellen Page."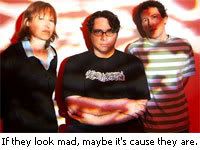 Reitman

did

right this wrong a bit with
Juno B-Sides: Almost Adopted Songs,
which featured YLT's "You Can Have It All," but, umm, we don't recall them being on Babba Wabba and or "The View" (you know how badly Ira wanted that?)