During the Tribeca film festival we were bemoaning the fact we weren't able to attend the Apple Store Q&A with "Superbad" director Greg Mottola and even encouraged one of you go-getters out there to go for us and take notes, but you were all too lazy (we did make it out to Harmony Korine).

We digress, lo and behold the entire Q&A was a podcast on the Apple store so we downloaded it and took note (umm, just a short month later, but we don't see you with this news).

So yeah, Mottola discussed his upcoming project, "Adventureland," and there was a couple tidbits of interesting information in the Apple Store talk. As previously noted, the semi-autobiographical film is an '80s set dramedy about a college-age kid stuck working at an amusement park all summer and realizing his life is going nowhere.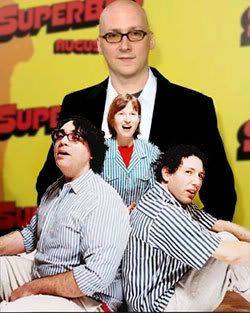 The film stars Jesse Eisenberg (Noah Baumbach's "The Squid And The Whale") as a surrogate stand-in for Mottola, who also penned the screenplay, Kristen Stewart plays his love interest, Bill Hader and Kirsten Wiig play the couple that run the park, "a very wonderfully droll" Martin Starr appears in a supporting role and Ryan Reynolds' part is the "amusement park lothario." And of course the score has been written by Hoboken indie trio, Yo La Tengo. Music was an essential element of the film and Mottola said he wrote with a lot of specific songs in mind; the production was lucky enough to clear and fit in a whopping 50 songs into the movie, including tracks by Lou Reed, The Replacement and Falco. "For a low-budget movie, that's an enormous amount of songs," he said. "There's this running story [in the film] that Ryan Reynolds' character jammed with Lou Reed once and we convinced Reed to somehow let us use 2-3 of his songs. There's also a lot of '80s indie-rock in the movie like the Replacements." There's also a running gag using Falco's "Rock Me Amadeus," about the song playing an repete ad naseum and driving the park employees nuts.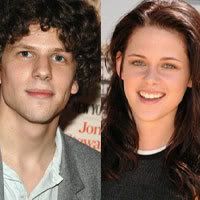 Mottola said he wrote much of the script after a conversation with the screenwriters of "Undeclared." While working on the show, the writers and he traded stories about their worst summer jobs and by the end of the conversation it had become evident that Mottola cleary won and that spurned on the filmmaker. "The ['Undeclared' writers] were like, 'Yeah, that's the worst job, you win.' And the next morning I started writing notes for what the movie could be,' Mottola similarily described to the Observer in April.

The general experience that Mottola said he tried to explore from his amusement park days was "humilation." He recalled a story when the Stray Cats' Brian Setzer - at the height of the bands popularity in the '80s - entered the park with his girlfriend and then won a prize at a water-pistol game that Mottola was running. The "prize" however, was extremely rinky-dinky and Setzer demanded something better, but the filmmaker - then just kid - realized his pathetic job was so strict, if he handed over something above board, he'd be summarily fired. "I don't think I went home and cried that night, but... I humilated myself in front of a big pop star. I didn't feel too good about myself." he laughed.

One of the film's main influences Mottola said was Fellini's "I Vitteloni." No, really. "It's kind of the Italian foreign film Judd Apatow movie. The [characters] are all young 20-somethings who have no direction in life, refuse to leave their small town and [are all just] stuck in life... It's a very sad, bittersweet, lovely movie."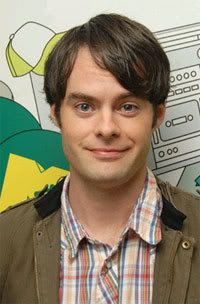 "Adventureland" is supposed to be due in August, but unless Miramax is planning on putting up something up on their site soon (or last minute), this seems somewhat unlikely (currently their promoting "Brideshead" that is scheduled for Aug 1, but there's zero mention of "Adventureland").

What's next? Motolla said he's writing a comedy with Bill Hader ("Superbad," "Forgetting Sarah Marshall" 'SNL') about an observant building doorman who figures out one of the tenants is a victim of a scam and he takes it upon himself to right the wrong. "No one believes him and no one cares," Mottola said, "So it's basically a parody of vigalante movies... or films like 'Get Carter' or 'Point Blank' with a little 'Bourne Identity' jokes. He's a man against the system, a lone wolf trying to fight crime."

"The big question right now is whether Bill will have a moustache or not."