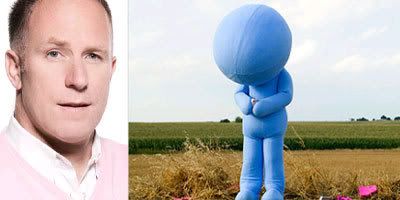 We mentioned yesterday that Imperial Teen's singer/guitarist Roddy Bottum scored the bittersweet indie comedy, "Kabluey," starring Lisa Kudrow and Scott Pendergrast, which is getting great reviews (especially one strong NYTimes look). The former Faith No More keyboardist was kind enough to give us three exclusive music cues from the film (which you can hear below) and we briefly chatted with him as well.

Bottum also noted that he's also been tapped to compose the score to the upcoming comedy romance "Gigantic," by first time director Matt Asleton with a stellar cast that includes Zooey Deschanel, Paul Dano, John Goodman and Zach Galafianakis that will probably hit later in the year or early 2009.

Lastly, he's also working with former That Dog and noted L.A. singer/musician Anna Waronker on the score to an ABC pilot called, "Bad Mothers Handbook."

How'd you get hooked up with scoring "Kabluey"?
Roddy Bottum: Scott Prendergast, the director, heard my reel and asked me if I'd score the movie. I was scoring a big ol' TV show at the time and was scared to take it on but I'm glad I did. His decision was based solely on the sound of my music, which is flattering [since] he had a pile of CD's of score stuff. It's easy to stand out when everybody's doing that 'movie sound' thing.

What was the musical approach?
There's a lot of big open spaces in the film and I aimed for that geographic landscape in the score. The musical lines are open ended and sparse. There's a big blue mascot in the film, that's KABLUEY, and I used a bassoon for his theme. there's a lot of physical comedy involving the suit and it was really fun to score that. It plays
a little bit like a silent film. There's some ukulele in the score that works in that same way.

You have friends help you out?
Patty Schemel, the drummer from Hole, played drums on the score, Jonny Polonsky played ukulele and my 9 year old niece, Charlotte played the tambourine.

"Kabluey" is in limited release starting in New York as we speak, it hits Los Angeles this weekend, Austin on July 25 and San Francisco on August 1. You can see the trailer here.