Just last week we posted a belated script review of "The Fighter," a blue collar, redemptive boxing true-story about "Irish" Mickey Ward and his trainer and brother, Dicky Eckland to be directed by moody nu-auteur Darren Aronofsky. We basically asked, 'when are we going to see this film?', cause after having just finished reading the script and taking in the excellent dynamic and bond between the two boxing brothers, we were really keen on seeing Mark Wahlberg and Brad Pitt as the respective leads in this film

Well, that might not be happening anytime soon. We already noted that Slashfilm talked to Aronofsky right after the Toronto Int. Film Festival and he made it sound that not only was the project having financing issues, it wasn't finished casting and certainly not shooting anytime soon (Lead actor Wahlberg said earlier this year the film was set to shoot this fall — obviously plans changed).

Well, to further the bad news, we went to the New York Film Festival HBO Dialogues with Aronofsky on Saturday to hear the director talk about his work. It was fascinating talk and hopefully we'll find a chance to transcribe some of it soon, but more importantly after the talk was over we approached Aronofsky ourselves and asked the filmmaker what the status was with "The Fighter."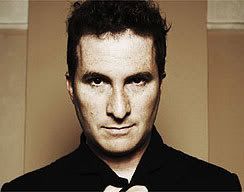 We don't want to project too much, but it seemed like a bit of a sore subject. When we asked about the status and how the film was supposed to begin shooting in the fall and what happened he replied, "Well, we're having some problems casting it." We probed a little further and asked whether the two leads were still on board and Aronofsky seemed a bit bummed when he tersely said that Pitt had left the project, "Brad's not involved," he told us. When we tried to get a bit more and asked what project we'd see of his on the big screen next he said simply, "We'll see what happens." He wasn't vexed at that last questions, but was more keeping his cards close to his chest it seemed.

It's a big blow to the project though, Pitt being a huge name obviously, but more importantly because he'd be perfect for the role of Dicky Eckland, a welterweight boxer who went the distance against Sugar Ray Leonard, even sending the boxing champion to the canvas,before he soon succumbed to his failures via a full blown crack addiction. The way Eckland's wild-eyed, punishment-loving character is written in the script, we can completely see Pitt playing the role quite convincingly, so it's sad to hear he's no longer part of the project?


What happened? Why'd he drop out? We don't know, but we'll speculate: Pitt was onboard for a window of time and when the shooting start-date was missed he moved on to other projects, but we won't really know til we hear it from one of their mouths. Pitt joined the project in September 2007, when he replaced Matt Damon who had become too busy with other projects.

Another reason Aronofsky might have be slightly annoyed at our question, is that this will have been the second time Pitt has dropped out of one of the director's projects. The actor infamously dropped out of the original version of "The Fountain" in 2002 when it had a $70 million dollar budget and his last minute departure from the film got the project shut down and is the reason Aronofsky had to start all over and not release the finished film (with completely different actors) in 2006 (the director worked on the project for a total of seven years). You can understand why the guy might be a little put off again. He was pretty upset at the time too as has been well documented.

He did tell us that Wahlberg is still involved, so hopefully there's still hope for this film as we'd really love to see get made. It's a pretty excellent and engaging read. Hopefully the early success of the "Wrestler" will continue and give the filmmaker carte-blanche to do whatever he wants.