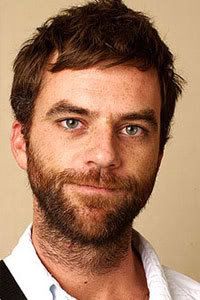 Considering how big and beloved Paul Thomas Anderson is, it's curious that almost no bloggers have chosen to write about this.

Two or three weeks ago Esquire ran a piece investigating the mysterious past of PTA and speculates on why he chooses to leave it all behind, and we have noticed that no one has touched the thing with a twenty-foot pole.

Are people not willing to write about it because everyone love's PTA? Or is it cause it's just not that damning and damaging. There are a few eye raising incidents in the story, but nothing even close to damaging his untarnished reputation. We read it awhile ago and thought we would give it a whirl. It's fascinating whatever your take on it. Apparently the Esquire write spent months working and researching the piece and if you're a big PTA fan you should read it (especially if you're into hearing more of the "The Dirk Diggler" story)

Paul Thomas Anderson apparently has a

strange relationship with his past

. According to how his childhood friends talked to Esquire, it appears that Paul makes no bones about avoiding it.
"He has stopped talking to most of his friends from those years, and none of them can say whether he just moved on naturally or broke with his past for some secret reason." And as his high school teacher,

Carole Stevens

says, "When he did '

Magnolia'

I sent word through someone who worked with him to tell Paul it would be great if he could come back for a visit. I'd love to see him. And the answer came: 'Paul doesn't go back.' Isn't that strange?"

Esquire tries to make a correlation between how his work mentions a lot of experiences in his San Fernando Valley and why he now tries to avoid it, but the thesis is pretty thin and vague to boot.

The most "damning" parts are his late high school/early P.A. years and its pretty mild stuff.

Following high school Anderson was working as a P.A. on several productions

and friend

Robert Conrad

had set him up with. But at the same time he was doing everything he could to get "

The Dirk Diggler Story

" into the right hands. On the night he friend Shane Conrad got tickets to the premiere of the

Phil Joanou

movie "

Final Analysis

," Paul forced Shane to take him, even though Shane was planning on taking his girlfriend. "Paul was like, 'I

have

to meet Phil Joanou.'" After the screening the tracked down Joanou and talked him with for 45 minutes. When Concard had tickets to the premiere of "

The Commitments,

" Anderson once again forced his friend to take him, "I must find

Alan Parker

!" Conrad said after the premiere Paul's drive to become a famous director was at full throttle, "He shoves this videotape at him [Parker] and says, 'You have to watch it. My contact information is on the tape,' And Alan Parker was almost scared-he's this proper English gentleman. But a couple of weeks later, Paul calls me up and he's like, 'Dude, Alan Parker called me.'"
Alan Parker also remembers the incident, and the determination was pouring out of Anderson, "As I pulled away I could see in my mirror a young man chasing after me waiving a videotape. He ran alongside, banging at the window. I stopped, wound down the window, and he thrust the videotape through the window saying he'd made a short film and really wanted me to look at it. The short was "The Dirk Diggler Story," which I looked at and thought was quite brilliant."

If anything the article just illustrates how driven PTA was.


While working on the set of a PBS movie, Anderson met

Phillip Baker Hall

, and cut to the chase. "I've written a twenty-eight minute minidrama, and there's a good part in it for you. If you are interested, maybe I can borrow some equipment and we can shoot it?"
When Anderson gave Hall the script to his short, tittled

"

Cigarettes and Coffee

" to look over, Hall immediately knew he was dealing with greatness. "It wasn't just good, it was

dazzling

. I was wondering who was the first actor in the seventeenth century to see a Shakespeare script, and did he know what he was reading? I certainly knew what I had in my hand."

Even though he was a first time director, and a young one at that, he didn't hesitate to fire his professional cinematographer or let the actors know what he wanted. "A lot directors shoot from the monitor, or even from another room. He will get as close as he can, just out of camera range. Sometimes just inches away. At first I found it a little distracting-he's always right there, with such intensity. But if it doesn't unnerve you, it probably gives your performance a little extra buzz," recalls Hall.
Anderson's short made it into Sundance and launched his career. The next summer Anderson went to the Utah filmmaker's lab to work on his first feature, "

Hard Eight

," leaving old friends like Conrad and Stien, guys he had worked so closely with, behind, causing them to be hurt and confused according to the article. "Hard Eight" went largely unnoticed upon its initial release, party because Anderson was locked out of the editing room by the producers, who were growing tired of Anderson's overlapping dialogue and methodical editing style. But it didn't stop PTA from re cutting it from scraps and getting it accepted at Cannes film Festival, the cut which launched his career and allowed him to make his next film, a remake of his high school pet project, which we know now as "

Boogie Nights

."

We can't be sure of his motive for "abandoning" his past, but one thinks it has something do to with his intense ambitious to see his images converted onto the screen, or so we would like to think, rather than just a careerist whorebag who uses everyone around them before cutting them off and moving onto the next set of connections. Let's face it. There's not too much to Esquire's article. Drive and ambition don't have to be pejoratives and getting in the face of a few directors when you're young isn't a sin, but it's kind of curious the way Esquire set up this article as it seems like they've got major dirt on PTA and then fail to deliver it. What was this writer doing for all these months?

PTA's got a new stageplay hitting Largo Saturday night in Los Angeles with

Jon Brion

doing the music again (like he did a few months ago). If anyone attends and its worth a write-up, email it to us and we'll post it.