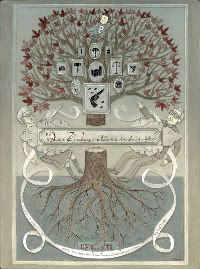 Kurt Kuenne's documentary, which chronicles the life and death of his dead best friend, Dr. Andrew Bagby, in an effort for his friend's young son (who happens to be in custody of the woman who killed his father) to have to chance to see who his rather really was. It is being hailed as one of the best documentary of the year and also one that is almost unbearably emotional.
"What begins as a poignant tribute to filmmaker Kurt

Kuenne's

dead best friend snowballs into a gut-wrenching true-crime story in '

Dear Zachary: A letter to a Son About His Father

,' a film that, like the twist-filled events it covers, isn't always what it appears to be," is how Variety's Peter

Debruge

described the film.
Firstshowing

.net had nothing but positive things to say about 'Dear Zachary.' "This is not a film that can be reviewed in the normal sense of the word. To break this film apart or criticize it in any way would be like trying to criticize a love letter written between two people." They went on to describe the film's emotional power, "What happens during the course of this documentary will take you through the gamut of human emotion. There were times I felt intense sadness, love, comfort and hope. While at other times I was brought to anger and even hatred. This will touch you in a way that only real life can."
"Dear Zachary: A Letter to a Son About His Father," is set for an October 31st limited release.